Why can't I activate BuhoCleaner
When you get a message that says BuhoCleaner can't be activated, there are several possible reasons why. The following topics are some typical reasons for activation difficulty, along with possible ways to get going again.
There are generally three types of License Code:
Full License code : consists of 5 sets of characters and numbers separated by a hyphen of length 28, its format is something like this: ABCDE-12345-ABCDE-12345-ABCD.
Trial License code : consists of characters and numbers of length 10, its format is something like this: ABCDE12345.
The trial license code may be expired when you entered them, if so, please contact us to get a new one.
Coupon code : Other than the above. A coupon code can't activate BuhoCleaner directly, instead, you should follow the steps below to get a license code with a coupon code.
If you can't use the full license code or trial license code to activate BuhoCleaner, please make sure you entered the right license code.
Get a valid license code with coupon code
Due to our distribution strategy, the code you purchased on our distributor's website(like BundleHunt) may not be an activation code but a coupon.
If the code you received is neither a full license code nor a trial license code, then you should follow the steps below to get a valid license code:
1. You need to go to our store to purchase the corresponding license with the coupon which you bought. Please make sure to select the correct license. Different types of coupons correspond to different types of licenses.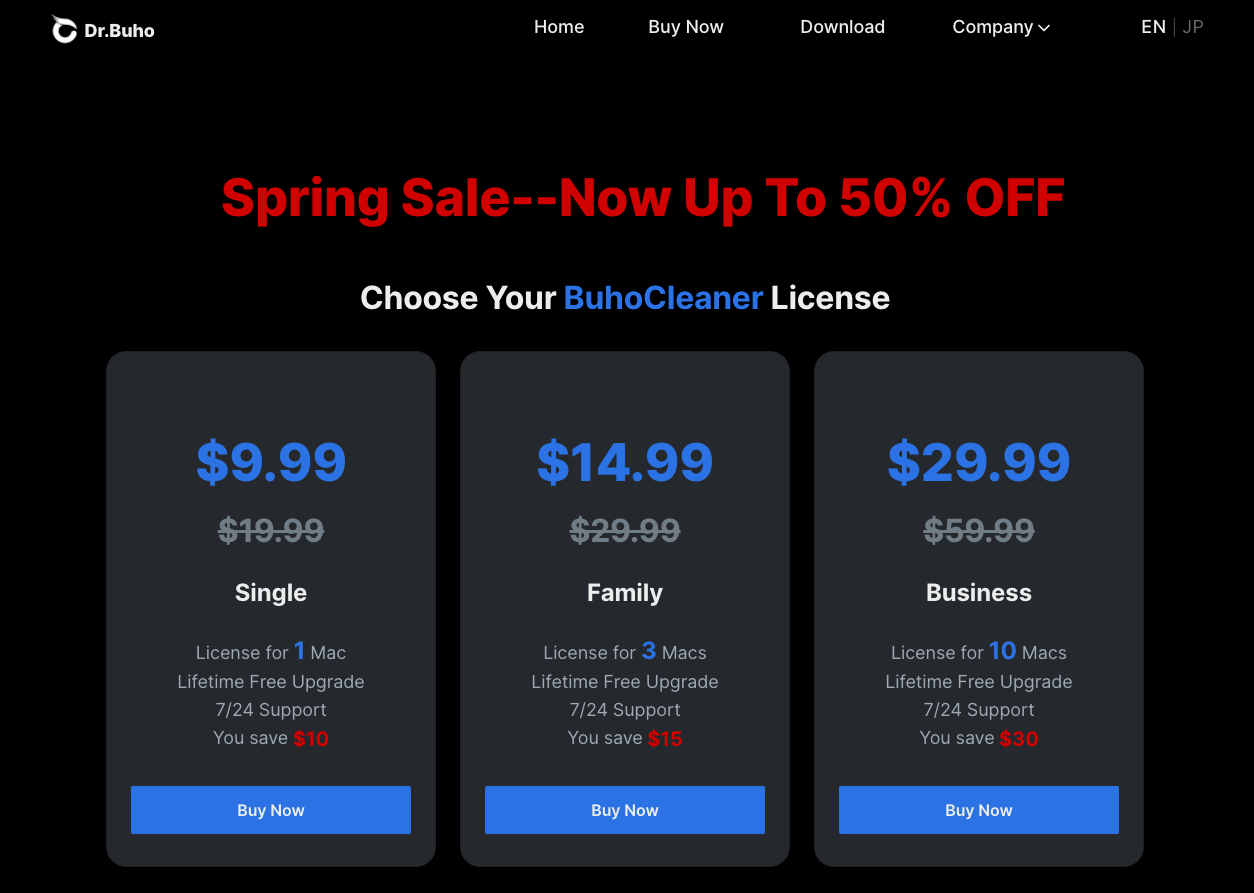 2. Enter your email and click the Continue button.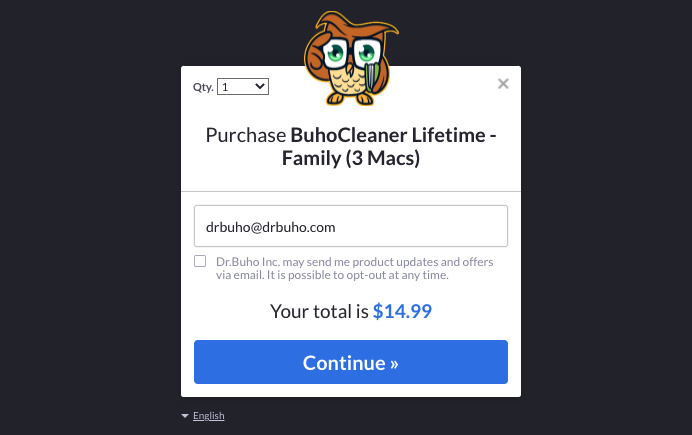 3. Enter your country and post/zip code.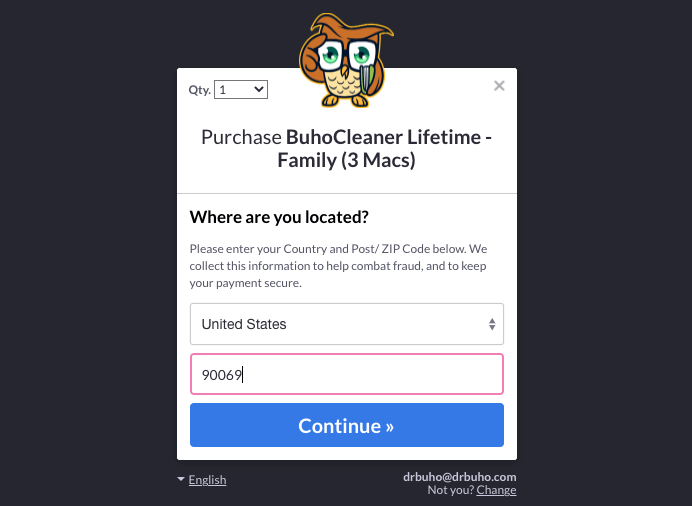 4. Click the Add Coupon button.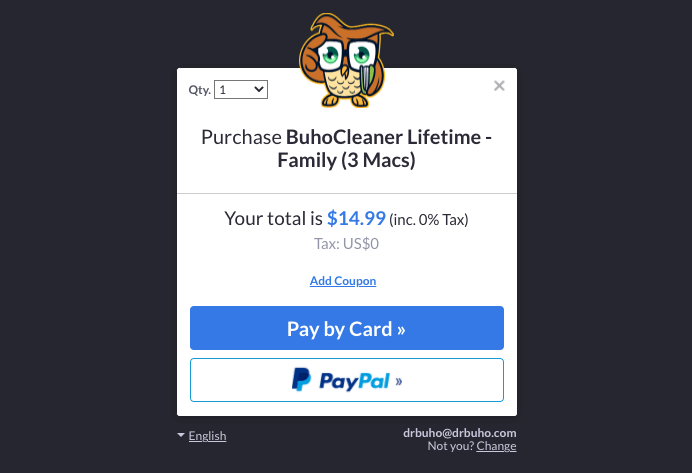 5. Enter your coupon code.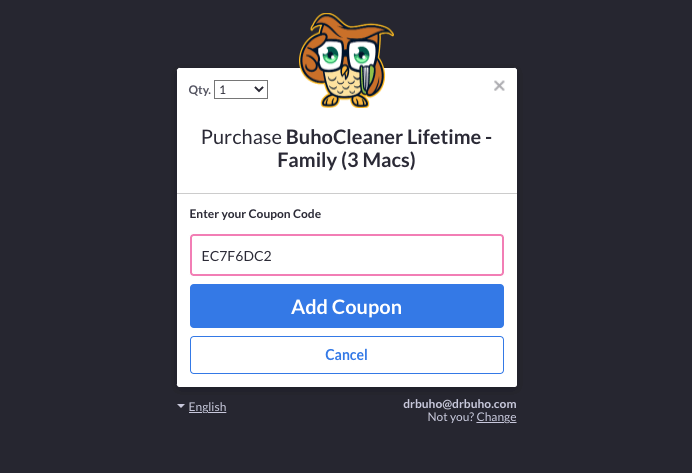 6. Then you'll see the price after discount. Click the Complete checkout button to get your BuhoCleaner activation code.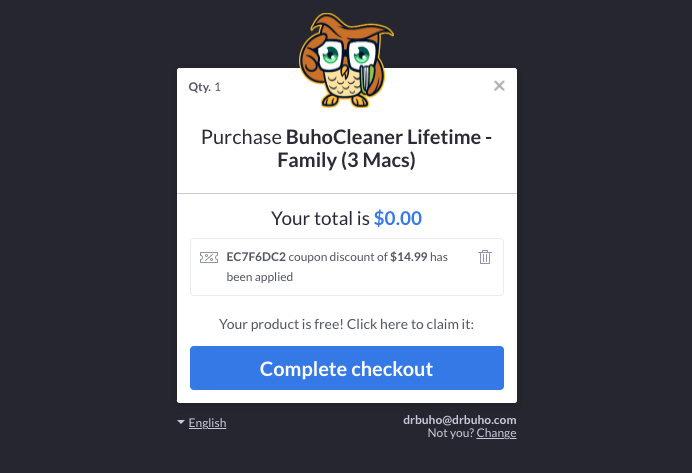 7. Then you'll see the successful window.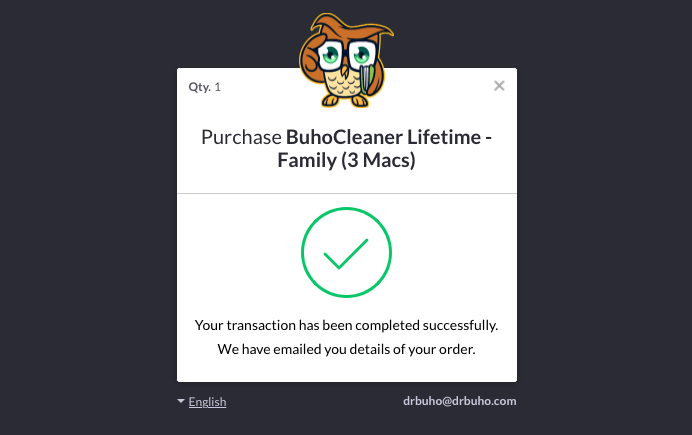 8. And you can find your license in your email inbox.