6 Best Mac Cleaning and Optimization Software in 2021
There are so many files like music, videos, apps, and email downloads on your Mac. Thanks to Mac cleaners, cleaning your Mac has never been easier. That is why millions of people download free and low-cost Mac cleaning software.
In this article, we have compiled 6 of the best Mac cleaning software for you. Let's dive into them now.
Also Read: How to Stop Spotify from Opening on Mac Startup
1. BuhoCleaner
At the top of our list is BuhoCleaner, an easy-to-use and affordable Mac cleaning software. It is optimized for macOS Monterey and M1 macs, and it can help you clean up and optimize your Mac with one click. What attracts us most is its simple and easy-to-use interface, helpful tools, and high cost-effectiveness.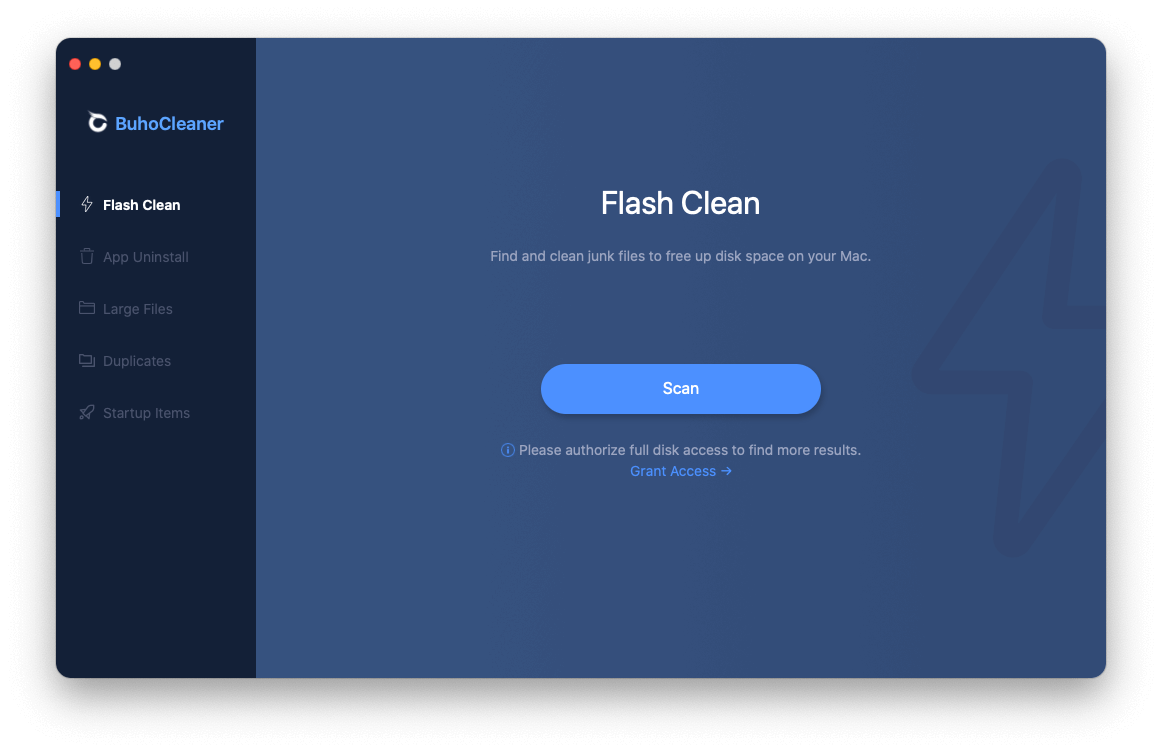 Although it is not as powerful as CleanMyMac, all of its functions are practical and sufficient to meet your daily needs. Here are some of its noticeable features: flash cleanup, app uninstallation, large files and duplicate files cleanup, startup item management, real-time monitoring of system status, and one-click release of memory. Moreover, BuhoCleaner supports more than 10 languages, including English, German, Spanish, Japanese, Traditional Chinese, etc.
If you are looking for a functional and affordable Mac cleaner, look no further than BuhoCleaner.
2. CCleaner
You may know that CCleaner has always been the standard for PC cleaning software. But Mac users can also enjoy the benefits provided by the Piriform developers. It is professional but easy to use, and it can not only speed up your Mac but also protect it. Although there is a free version of CCleaner, it only has two basic functions. They include "faster computers" and "privacy protection". You can get advanced-level services, such as real-time monitoring, automatic browser cleaning, and automatic updates.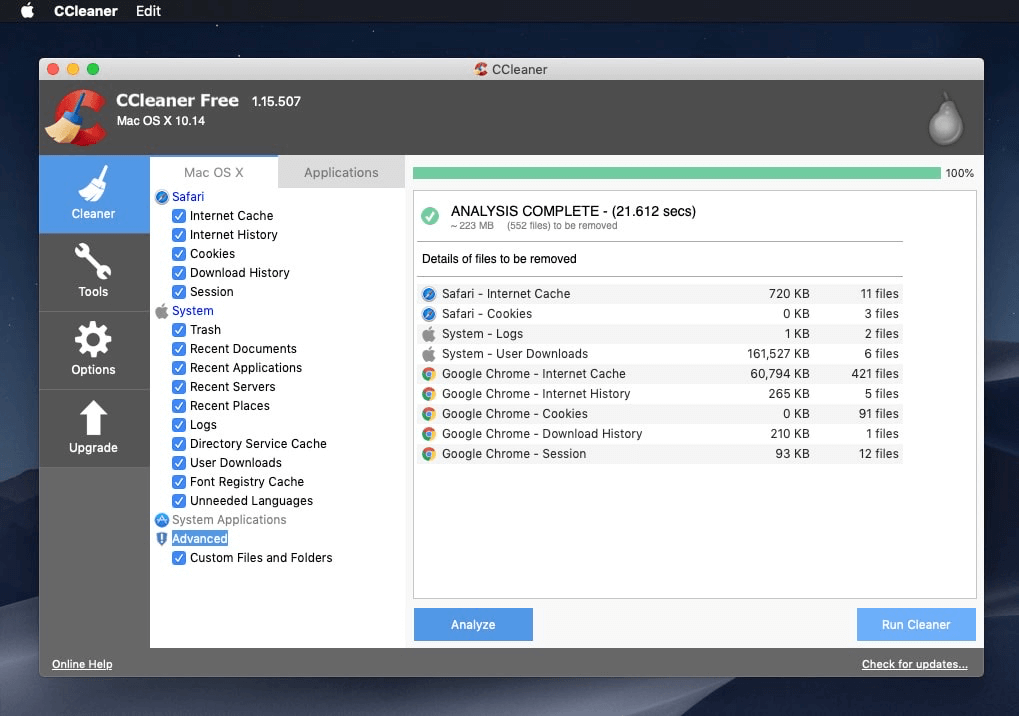 Although CCleaner is powerful, it is only available in a beta version for Mac, which causes it to lack some of the features of the original version. Besides, it is limited to certain browsers such as Safari, Chrome, and Firefox, which may not be very convenient for users.
3. Disk Doctor
Disk Doctor is useful for performing certain operations to maintain your system and optimize its performance. It fixes some errors and allows you to fine-tune hidden preferences. It can effectively remove junk files from your hard drive.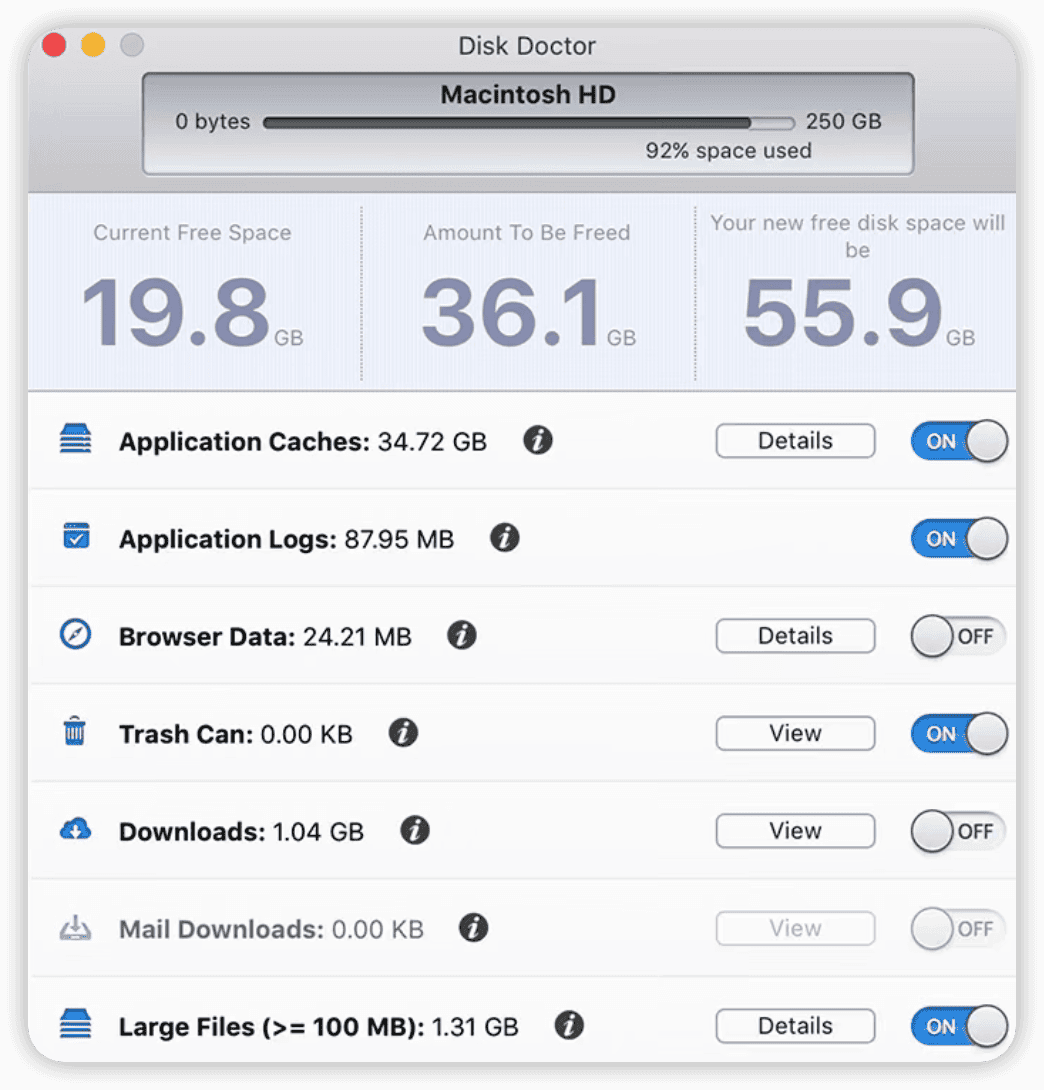 The main drawback of Disk Doctor is that it only scans attachments from the Mail app, ignoring various desktop email clients. While other software uses a secure erase program, Disk Doctor uses a basic program that cannot permanently delete files. It is just a basic disk cleanup application without any advanced feature elements.
4. Daisy Disk
This is another unique disk space analyzer that can effectively scan your hard disk. It can visualize the occupancy of your Mac and display files in a windmill-shaped disk to help you quickly locate and clean up large files. In addition, it also has a built-in quick look preview to show you what you want to get rid of. There is a collection drawer to help you temporarily store files for garbage disposal. What you need to do is browse and select the things you don't need, and you can clear them with one click.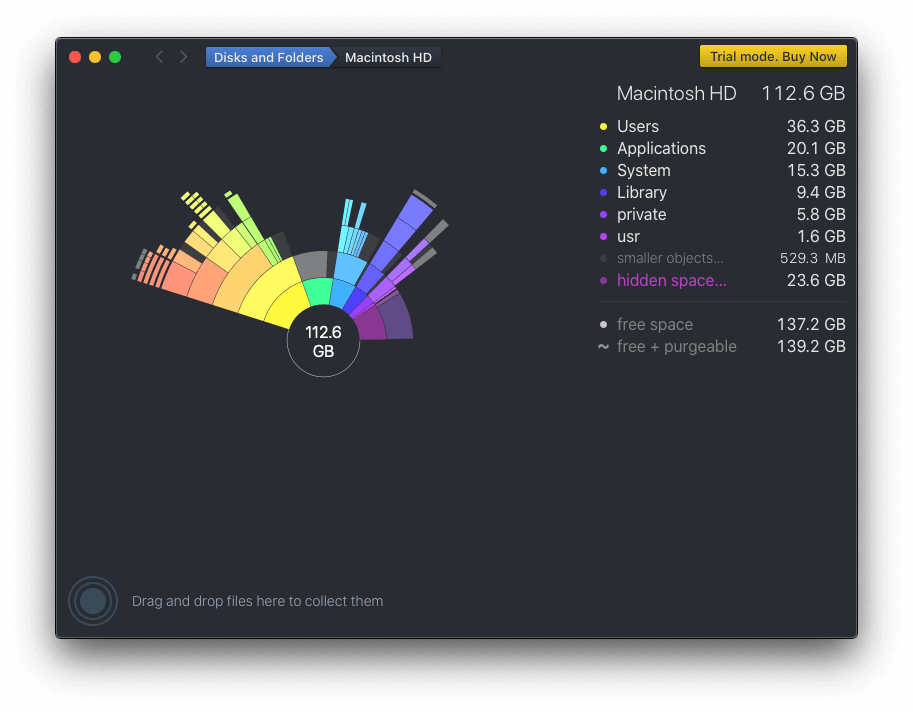 However, one of the drawbacks of DaisyDisk is that it will not warn you when you are deleting any application or content required by the system. So you have to be extra careful when using Daisy Disk.
5. App Cleaner & Uninstaller
Moving the application to the trash can does not completely uninstall the software. App Cleaner & Uninstaller will list all associated files of the application you want to uninstall and display the remaining files of the uninstalled application. In addition, this Mac uninstall application will erase all unnecessary application traces, ensuring that the hard disk space is only used to store data related to useful applications.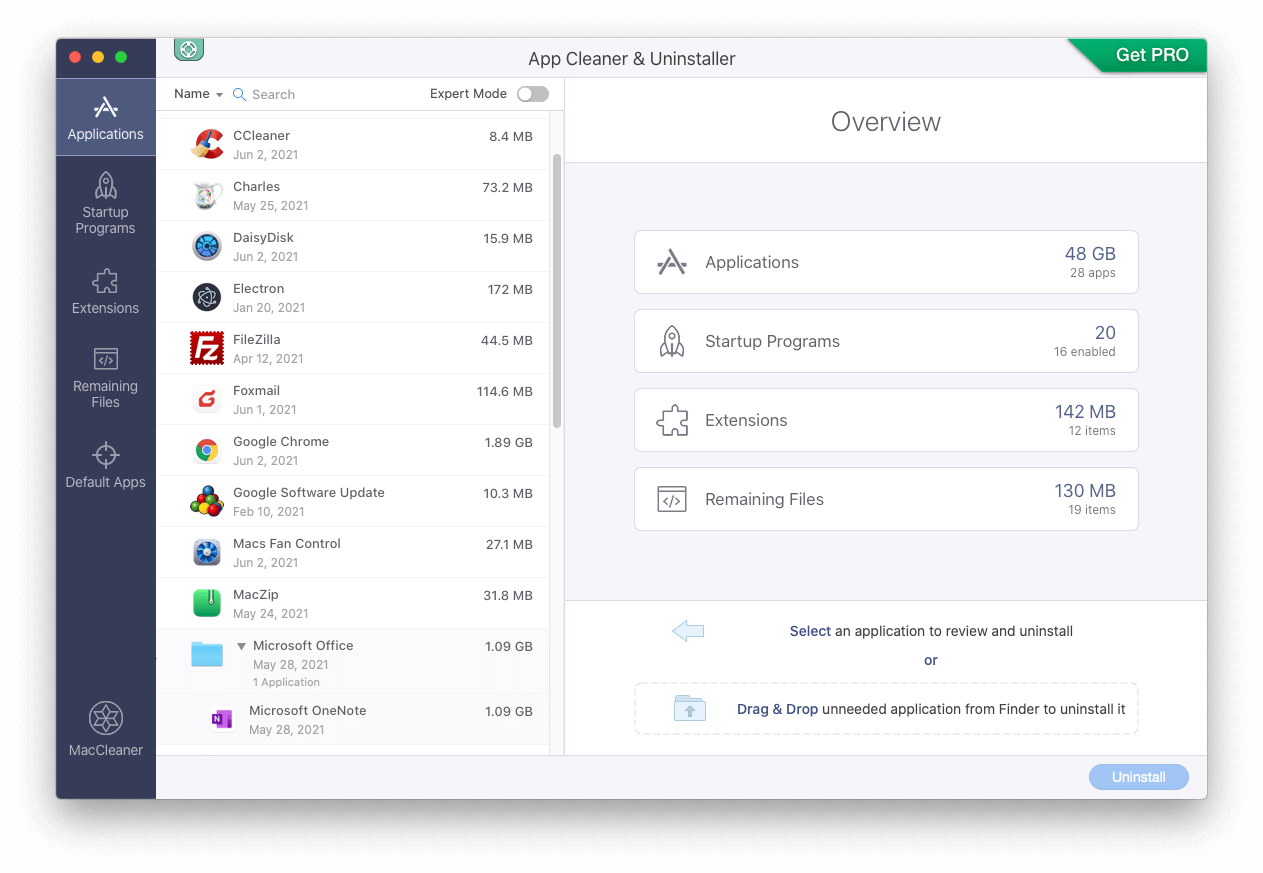 However, it only focuses on uninstalling applications and does not have malware protection features. If you want to have more features, it is far from enough.
6. OnyX
This feature-packed Mac software is best for verifying startup disk, structuring the system files, configuring parameters, etc. Using this app to optimize Mac, You can clean disk errors, deleted cache, and rebuild databases. Indeed, we have Terminal commands to perform most of these operations, but who has time to remember them? Well, with OnyX, the trusted Mac cleanup software, you can perform various operations like the ones listed above without remembering any Terminal command.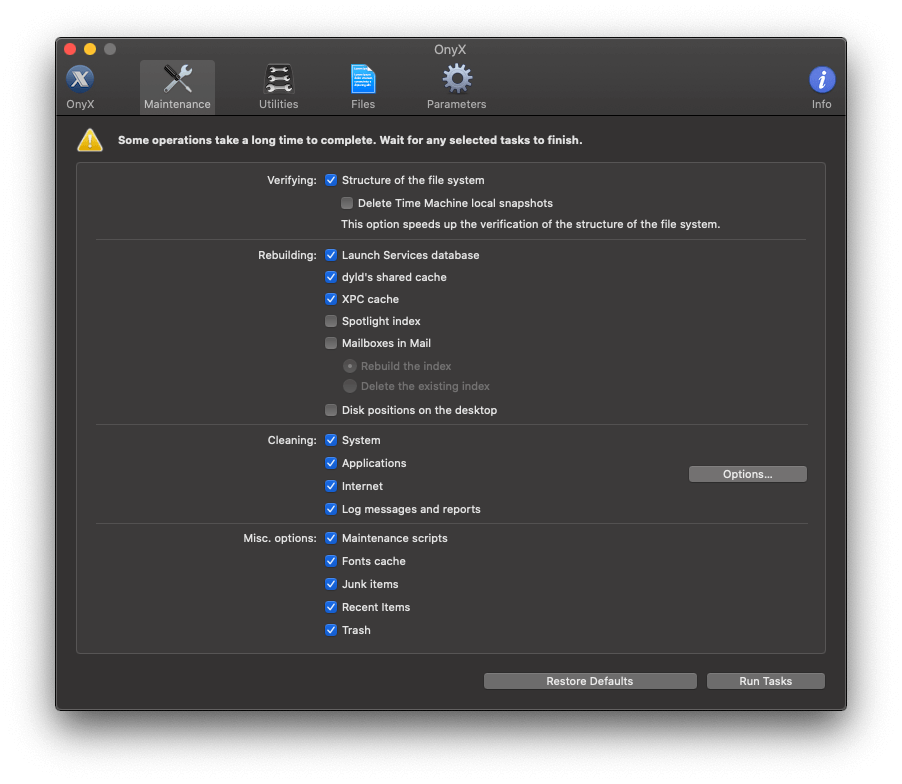 But the frustrating thing is that you must access the terminal when you want to use some functions, which is troublesome for most users. Modern users are more willing to click a button to complete everything rather than face a dark window to enter those unclear codes.
Conclusion
That's all for the 6 best Mac cleaning and optimization software. Which one do you like best? In terms of price and features, we think BuhoCleaner might be your ideal choice. Give it a try now. It's free.