Best Mac cleaner Apps & optimization software in 2021
We clean our rooms and clothes so why not our Macs? But who can waste the entire day digging through folders and files? There are so many places like music, videos, apps and email downloads, and countless more locations on your Mac where junk and clutter accumulates. In 2021 cleaning your Mac is easier than ever. This is why millions of people download free and low-cost Mac cleaning software.
To start, we have made a quick comparison chart about the best Mac cleaners for Mac.
1.BuhoCleaner
BuhoCleaner is very easy to use. It is one of the best Mac cleaners and gives its users access to visual and textual information about disk usage. The interface is simple and it is easy to install. You also have the opportunity to see detailed information about a certain app by selecting it.
This will help you to understand what is taking too much space as you remove it and give your hard drive a breathing space. There are so many things you can do with it especially verifying the startup disk and structuring the files to configure parameters. You can perform cleaning and disk maintenance actions by deleting caches and removing apps that they come with. It also helps to rebuild databases. BuhoCleaner provides a drive that responds fast with fast startup and internet connection regardless of the version of OS that you are using. It supports all versions of Mac and if you recently performed an upgrade, it will clean up the junk from the previous OS that you were using thereby giving you a clean slate to start with. With a clean and fast Mac, you will enjoy the best experiences ever.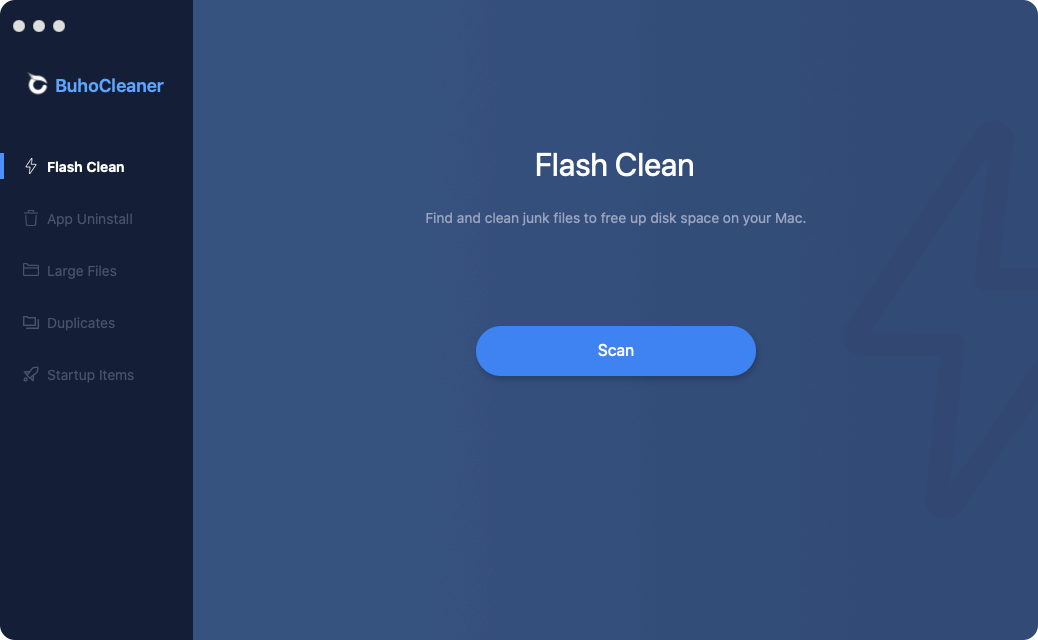 Furthermore, we have tested quite some Mac cleaning apps to determine the best. In the same vein, we have considered several reference points and used various criteria to determine the most effective tool that can be used to clean a Mac. BuhoCleaner came from a trusted developer and it is an "all-in-one" cleaning software for devices that run on the Mac Os. It has completed an updated transformation in the area of comprehensive cleanup, management tools, and optimization.
BuhoCleaner allows you to clean your Mac device from every aspect. You can easily delete unwanted files thereby optimizing the performance of apps and maintenance of certain tasks. There are also additional features such as Software Uninstaller and Updater that help you to deal with optimization.
2. CCleaner
Over the years, CCleaner has been the standard in PC cleaner software. Mac users can enjoy the benefit offered by Piriform developers. It is professional, quick, and easy to use because it speeds up your Mac and secures it. Even if CCleaner has a free version, there are just two basic features that are emphasized on the website. They include "faster computer" and "privacy protection". You can also obtain services such as Real-time monitoring, Automatic Browser Cleaning, and Automatic Updating at the premium level.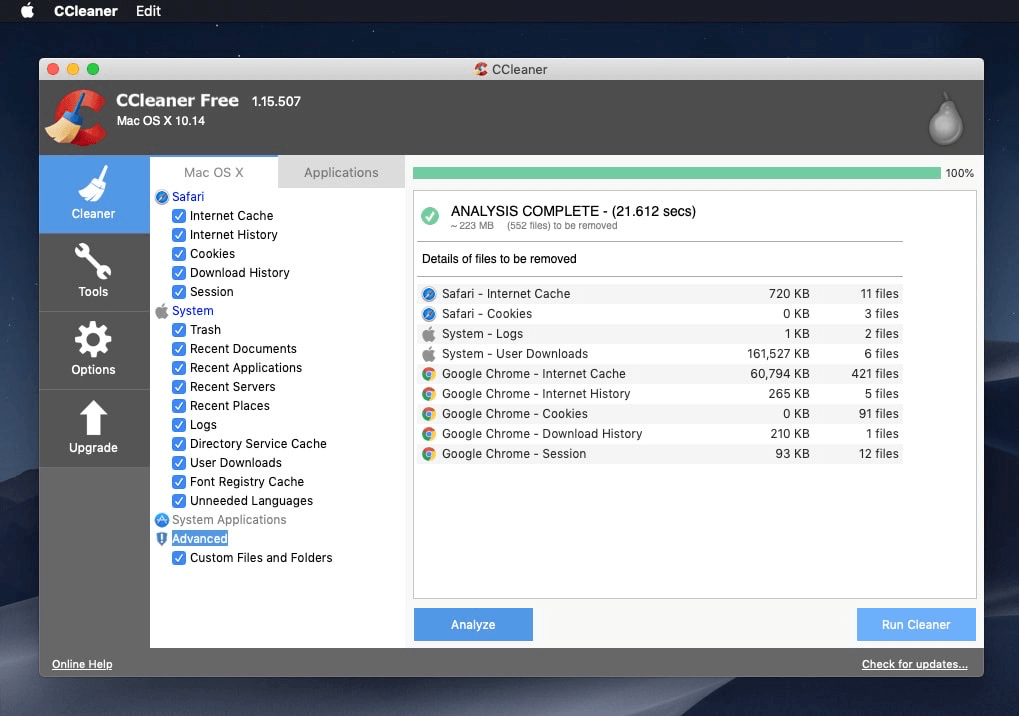 Although CCleaner has helpful features, it lacks some things. It is not fully featured because it only has a beta version for Mac thereby leading to the absence of some features that are available in the original version. In addition, it is limited to certain browsers such as Firefox, Safari, and Chrome.
3. Disk Doctor
Disk Doctor helps to perform certain operations that maintain your system and optimizes its performance. It fixes possible errors and allows you to fine-tune hidden preferences. Disk Doctor checks for errors and junk files that pile up on the system. It is a small but useful application that effectively cleans junk files from the hard drive.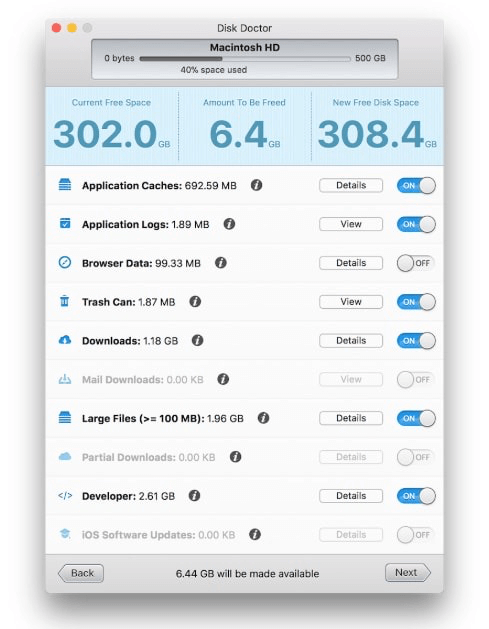 The process of erasing is quite easy and fast and you will see a notification of the quantity of space that is freed. This is what Disk Doctor does since there are no additional features that allow you to set up specific options. The major shortcoming of disk doctor is that it only scans Mail (Apple's mail applications) for attachment thereby neglecting various desktop e-mail clients. While other software uses a secure erase procedure, Disk Doctor uses a basic procedure that cannot permanently remove a file. It is only a basic disk cleaner app without any element of advanced features.
4. Daisy Disk
This is another beautiful and distinct disk space analyzer that efficiently scans the drives on your Mac. It provides a visual overview of what is eating up space on your Mac and showcases files in a pinwheel-shaped disk that helps you to locate and clean up large files.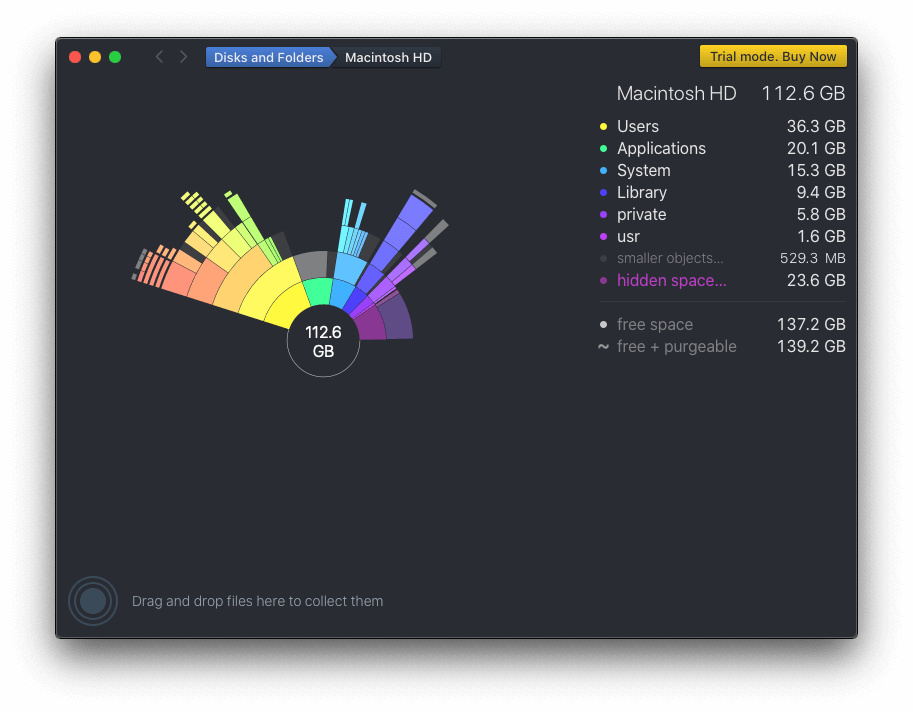 It also has a built-in Quick Look preview that shows you what you wish to get rid of. There are collection drawers that help you stage files for trashing. You only need to browse through and select things that you do not need while a single click clears them out. We like Daisy Disk's design and its circular visualization but DaisyDisk does not warn you if you delete something that is needed for any application or your system hence, use daisy disk carefully.
5.App Cleaner & Uninstaller
By moving an app to Trash/Bin, you can easily uninstall it. But does this mean all its corresponding files are also deleted? Certainly, not.Developed by Nektony, this app offers the simplest user interface. To get hold of all unwanted files, simply run the san and see what AppCleaner gets for you. It will list all associated files for the app you wish to uninstall and show leftovers for the uninstalled applications. This is what I like about this app. Moreover, this top Mac uninstaller app clears all unwanted app traces ensuring that the hard drive's space is only used to store data related to useful apps.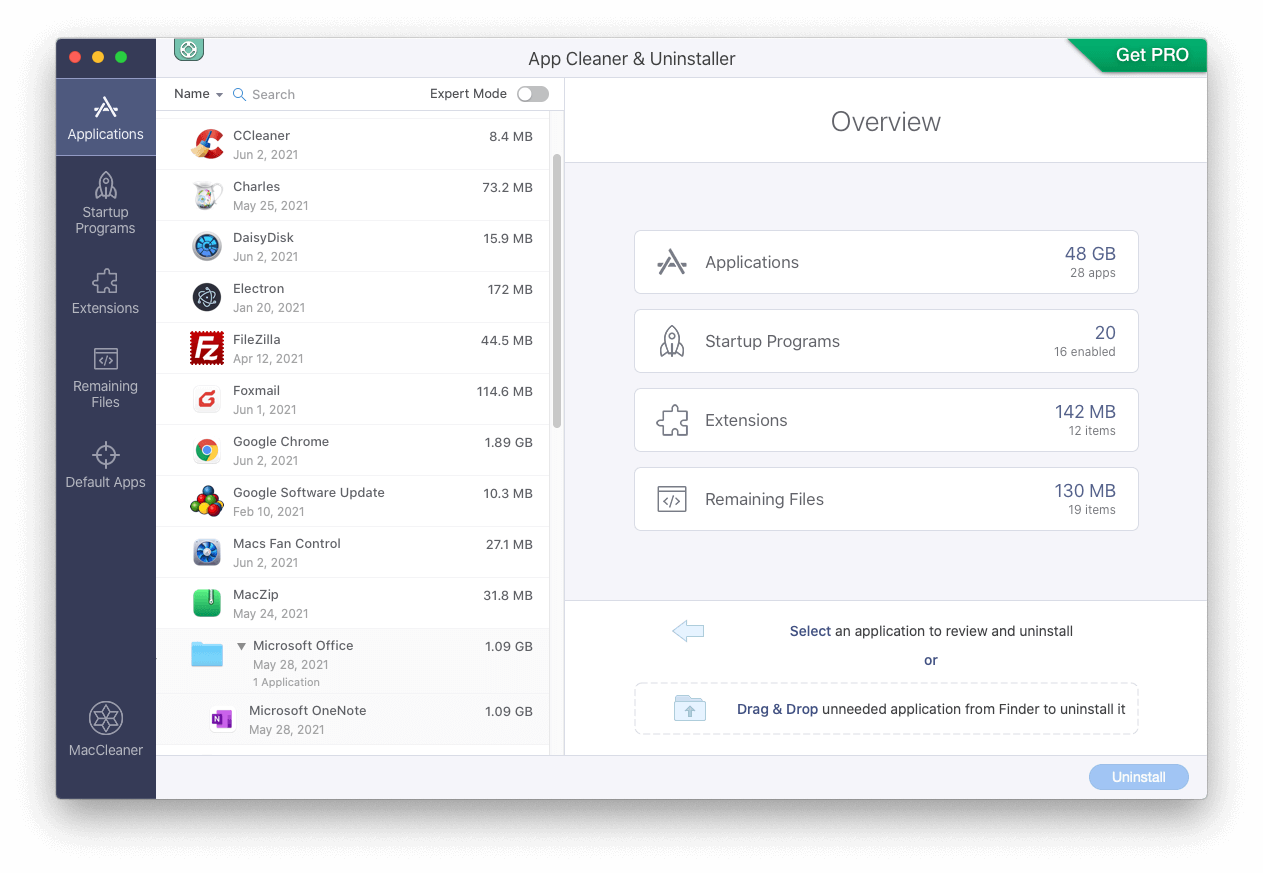 But, it Focuses only on uninstalling apps and no malware protection feature。 If you want to have more features, it is far from enough.
6.OnyX
This feature-packed Mac utility is best for verifying startup disk, structuring the system files, configuring parameters, etc. Using this app to optimize Mac, I was able to clean disk errors, deleted cache, and rebuild databases.Indeed, to perform most of these operations, we have Terminal commands, but who has time to remember them? Well, with OnyX, the trusted Mac cleanup software, you can perform various operations like the ones listed above without remembering any Terminal command.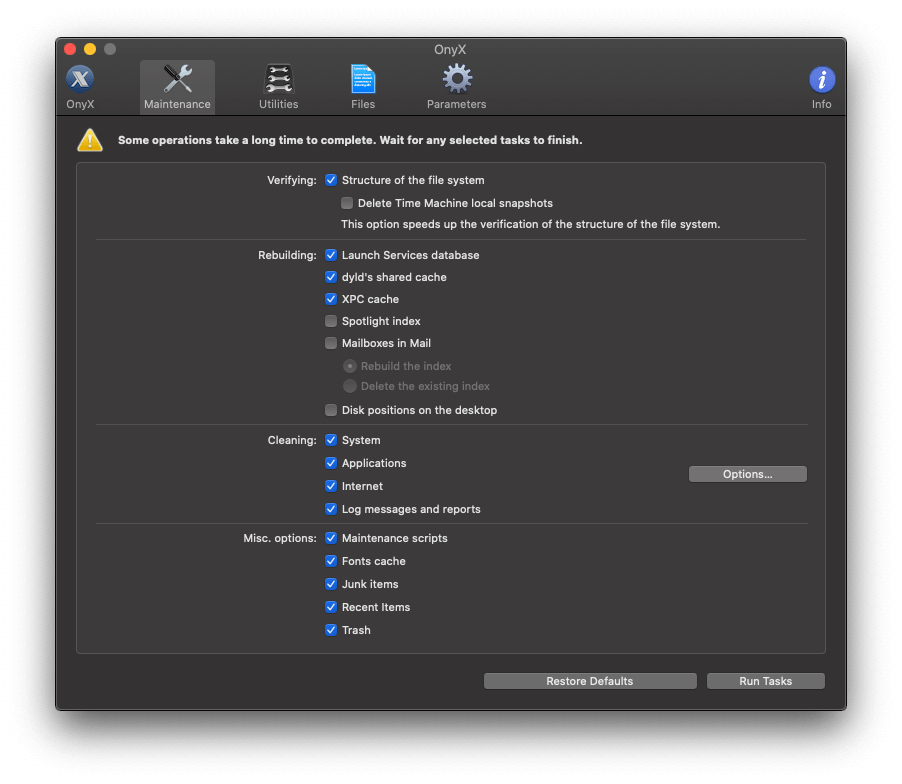 But the frustrating thing is that you must access the terminal when you want to use certain functions, which is a troublesome thing for most users. Modern users are more willing to click a button to complete everything, rather than face a dark window to enter those unclear codes.
In summary, BuhoCleaner is the perfect mac maintenance tool that is available simply because it provides interactive features together with a good interface that depicts beauty and quality. If you are a power user, BuhoCleaner remains your best bet when you are considering apps of this nature.