How to Remove Leftover Files of Uninstalled Apps on Mac
Did you know that dragging apps to the Trash doesn't completely delete them? Their related files are still stored on your hard drive, taking up your valuable storage space. Want to know how to get rid of them completely? You've come to the right place. Here, we've put together two methods for you.
Let's take a look.
Manually Remove Leftovers of Uninstalled Apps on Mac
Typically, leftover files of uninstalled apps include caches, application support files, preferences and more. You can locate them in the user library and system library folders.
Here's how:
~/Library/Caches
~/Library/Logs
~/Library/Containers
~/Library/Application Support
~/Library/Cookies
/Library/Address Book Plug-Ins
/Library/Application Support
/Library/Application Support/CrashReporter
/Library/Preferences
/Library/Saved Application State
/private/var/db/BootCaches

Quickly Delete Leftovers of Uninstalled Apps on Mac
You may find it tedious and risky to manually delete the remaining parts of uninstalled apps. Another way to remove unwanted leftover files is to use BuhoCleaner, which is one of the best Mac cleaners. Using this handy tool, you can get rid of all residual files of uninstalled apps in a batch and risk-free manner thoroughly. Here's what you need to do.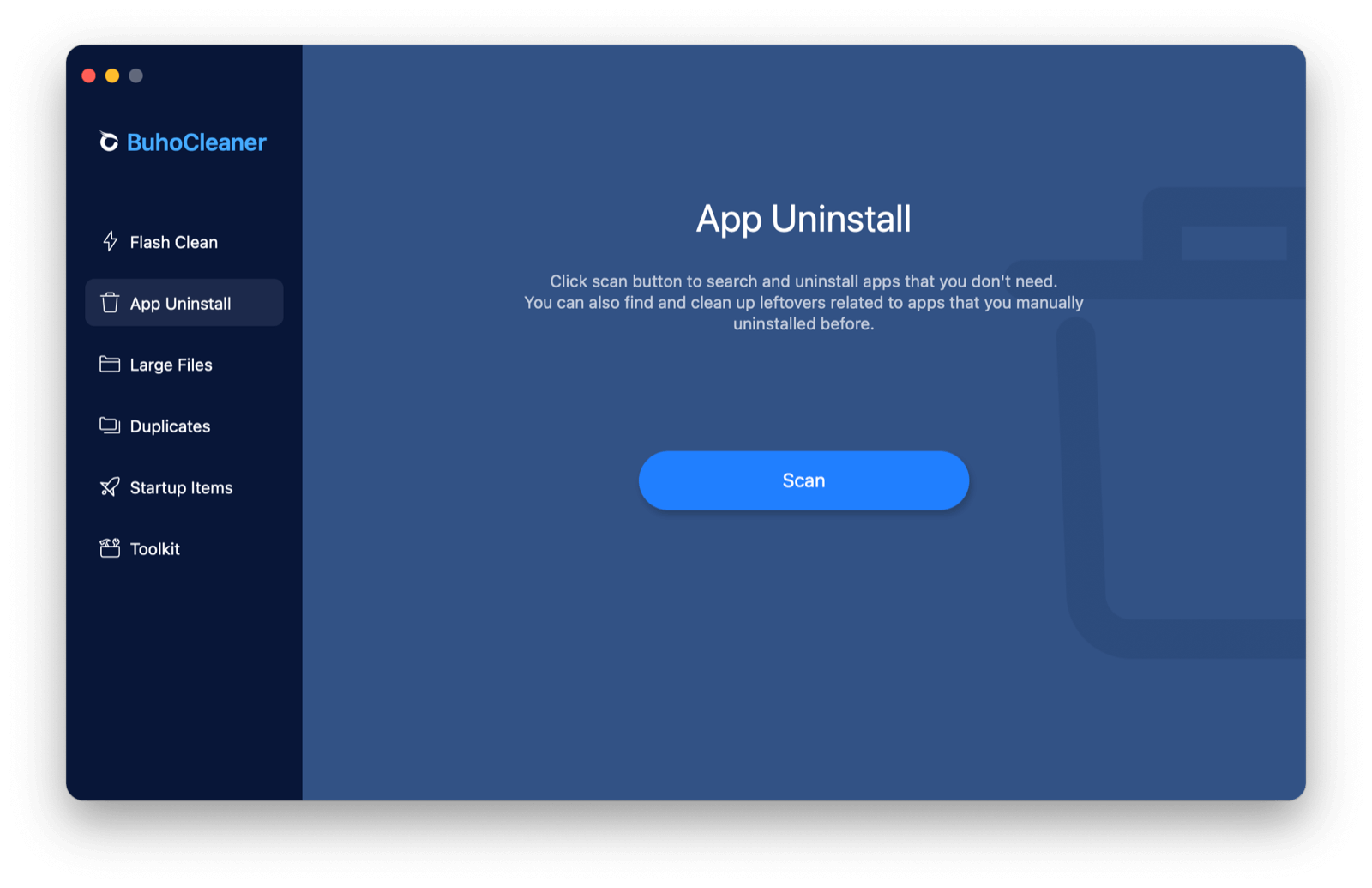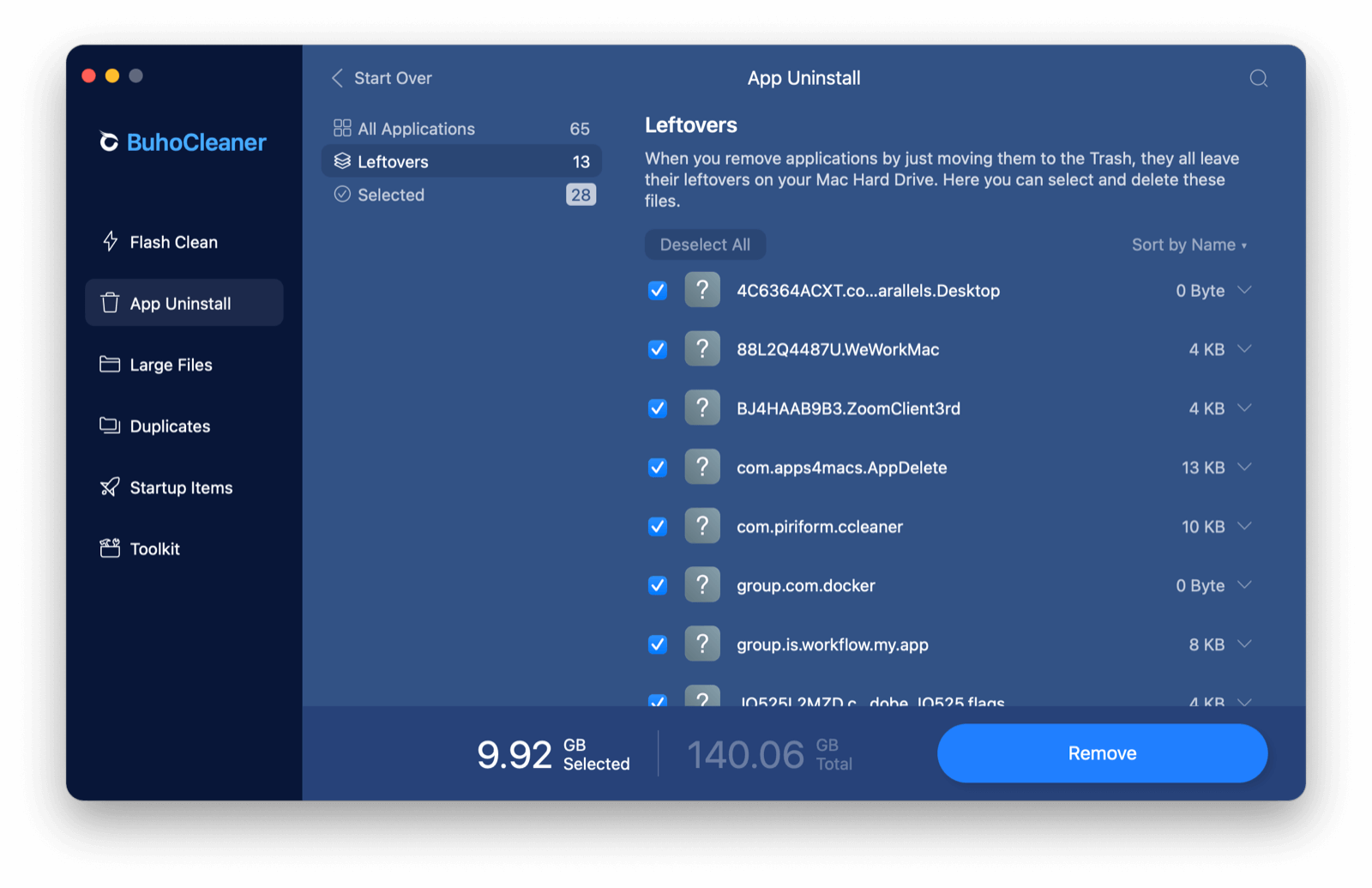 Related Article: 4 Proven Ways to Permanently Delete Files on macOS
The Bottom Line
That's all for how to remove leftovers of uninstalled apps on Mac. Which method do you want to try first?
By the way, BuhoCleaner does more than cleaning up the leftovers. It can also help you clean and speed up your Mac with just a few clicks. Give it a try now. It's free.