8 Easy Ways to Free up Storage Space on Mac
When you read this, you may have encountered the problem of almost full disk space. A nearly full disk space means that your Mac performance will degrade, and even that you may not be able to install software and open an application. Want to know how to clean up disk space quickly? Keep reading, and in this article, you will learn about eight easy ways to free up space on your Mac.
Let's get started.
Also Read: How to Delete the "Other" in Mac Storage
How to Check Storage Space on Mac
First things first, let's take a look at how to check your storage space on Mac.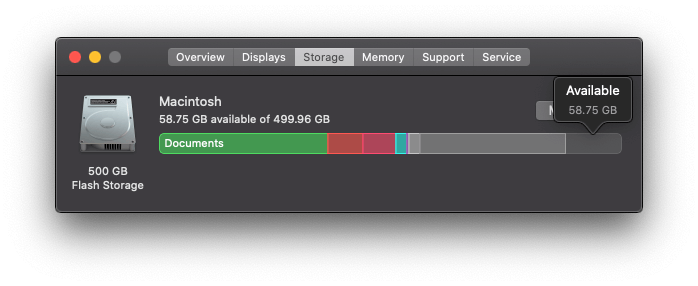 Click the Apple icon in the menu bar and choose About This Mac.
Click on Storage Tab, wait for a moment, and you'll see the storage bar has been divided into several parts.
Click the Manage button, and when the calculating process is complete, you can know the exact size of every category.
How to Free up Storage Space on Mac
Now you know how little your storage is left, then the next thing you need to do is clean it up. Here, we've compiled eight easy ways for you. Just try them out.
1. Clean up Mac in a Quick and Easy Way
 It is effortless to clear up storage space if you have the right tools at hand. BuhoCleaner is just the tool you need. It allows you to clean cached files and log files, empty your Trash, uninstall unused applications, and delete large and duplicate files in a few clicks. You don't need to be a Mac expert, just download and install BuhoCleaner on your Mac, and it will do the rest of the work for you.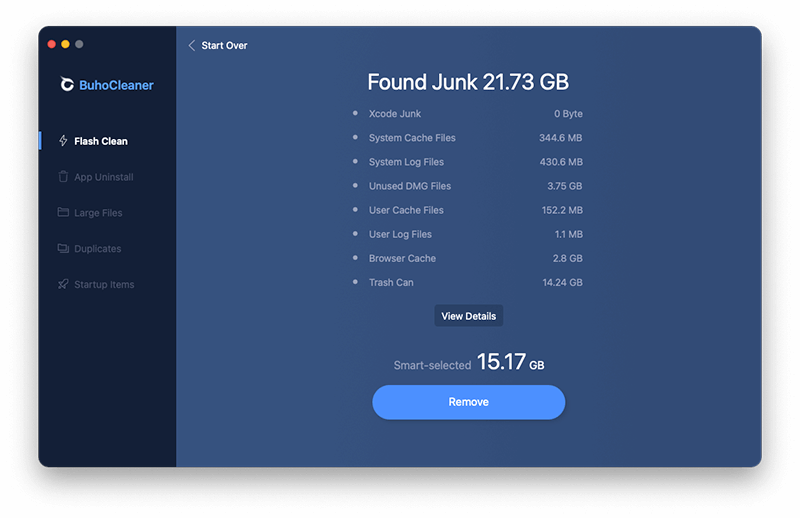 2. Optimize Storage with Built-in Tools
Apple comes with optimization tools to help you manage storage space. You can find them in the "Storage Management" window. As you can see from the picture, there are four recommended optimization options. What you need to do is turn them on.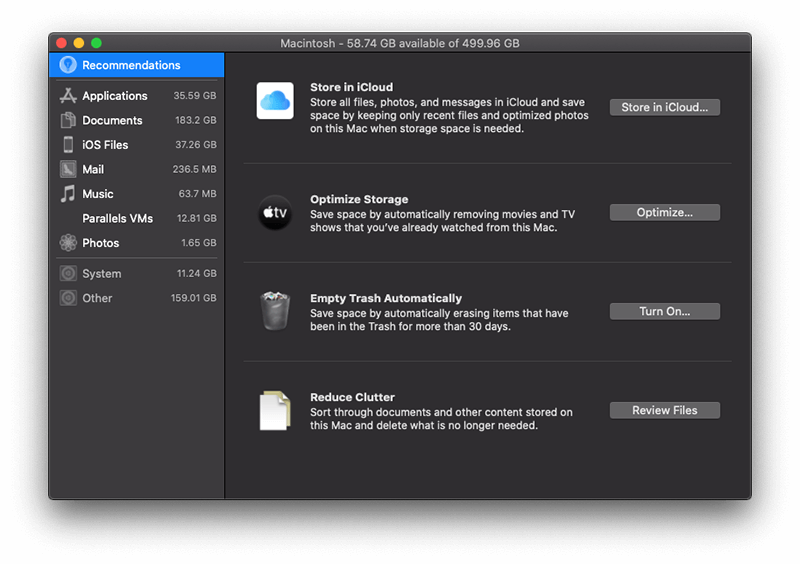 Store in iCloud: the feature allows you to store your photos, movies, and files in iCloud.
Optimize Storage: click the Optimize button to turn on this function, and your Mac will automatically remove the movies and TV shows you have watched to the Trash if your storage is full.
Empty Trash Automatically: Once you turn it on, the items that have been in the Trash for over 30 days will be removed automatically. 
Reduce Clutter: By clicking the "View Files" button, you can sort all the files on your Mac and delete the ones you no longer need.
3. Uninstall Apps You Don't Use
You probably have many programs installed on your Mac. Is there an application that you have only used once? Unused applications are taking up your space for nothing. If you're sure they are no longer useful to you, deleting them can also help you regain some space. You can uninstall unwanted applications manually and automatically. However, the manual method is tedious and time-consuming. It is recommended that you use BuhoCleaner to uninstall them quickly and completely. Click here for detailed steps.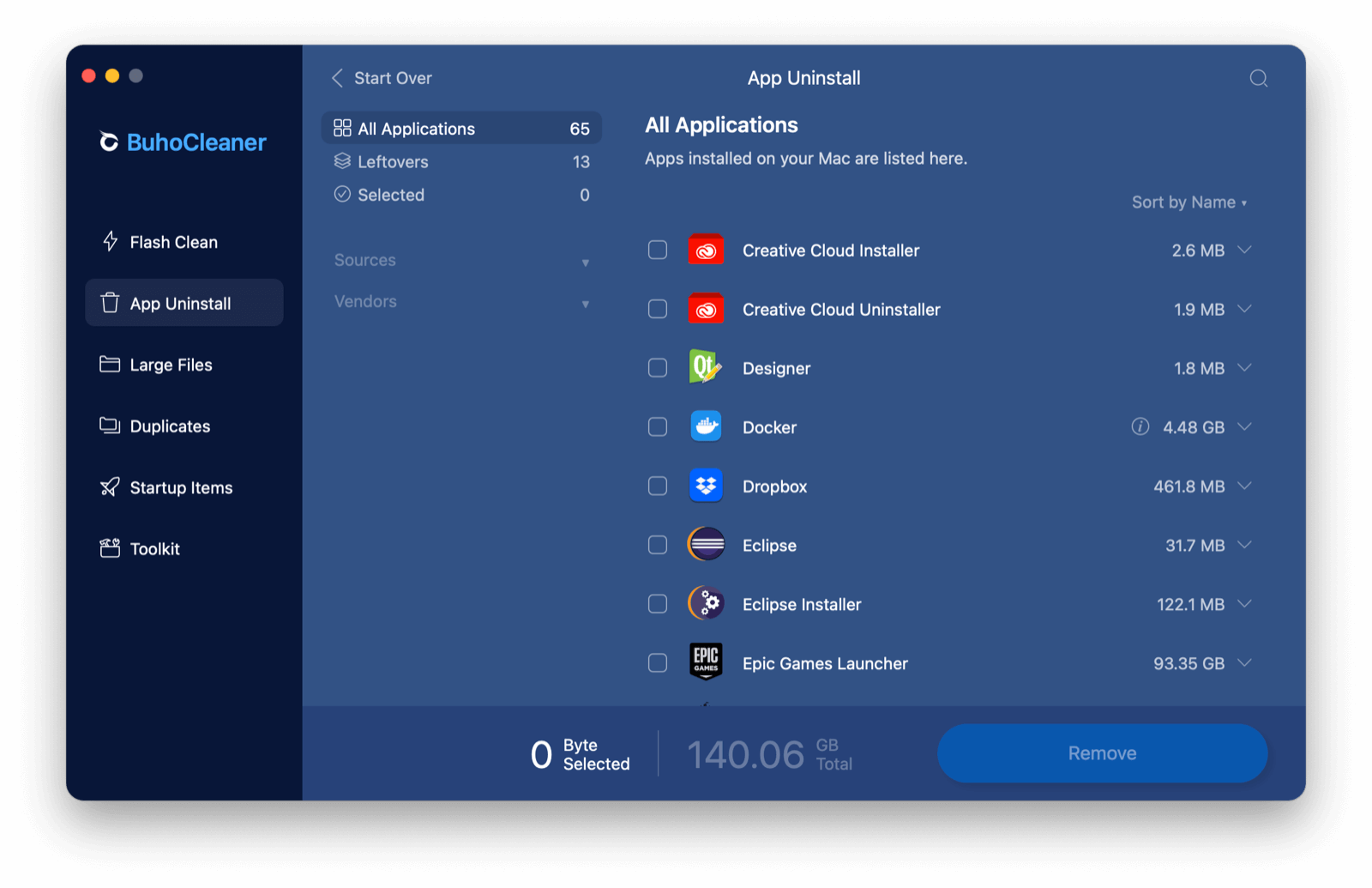 4. Delete DMG Files 
Once you have installed an application, its DMG files are useless to you. Since most apps don't remind you to delete their DMG files in time, they will take up more and more of your disk space if you don't clean them up manually. The process of deleting DMG files is simple. You can either delete them via Finder manually or download BuhoCleaner to save time and effort.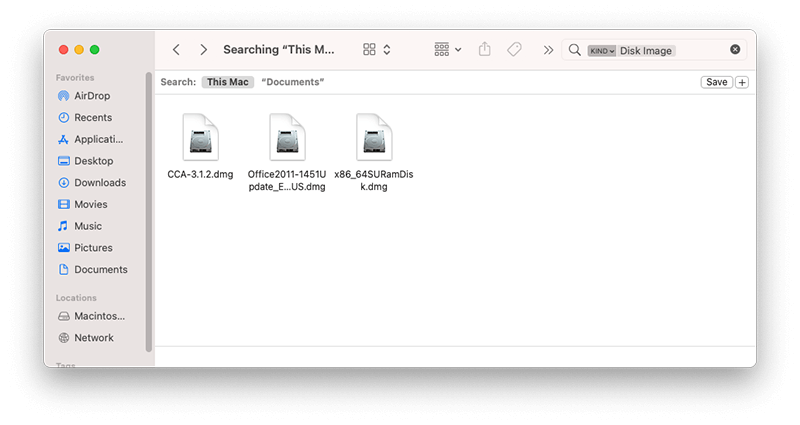 5. Clear Temporary Files
Your hard drive probably has temporary files you don't need. Although macOS automatically deletes these temporary files, its cleaning effect is limited, which is why more and more people are looking for Mac cleaning software to do this for them. Removing temporary files may not speed up your Mac, but it will free up some valuable disk space for you.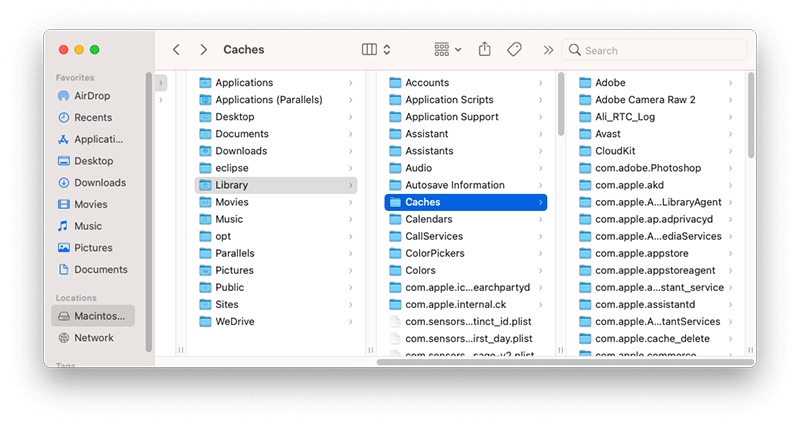 6. Remove Duplicate Files
Deleting duplicate files is also an excellent way to free up valuable space for you. Have you ever noticed how many duplicate files are on your Mac? There are far more of them than you think. Many operations can create duplicate files, such as downloading the same file multiple times or accidentally copying some files.  If you are an experienced Mac user, you can find duplicate files manually, but this may take you a long time and requires you to be patient enough. But if you don't know much about Mac, using a duplicate file finder tool to find and delete them is your best choice.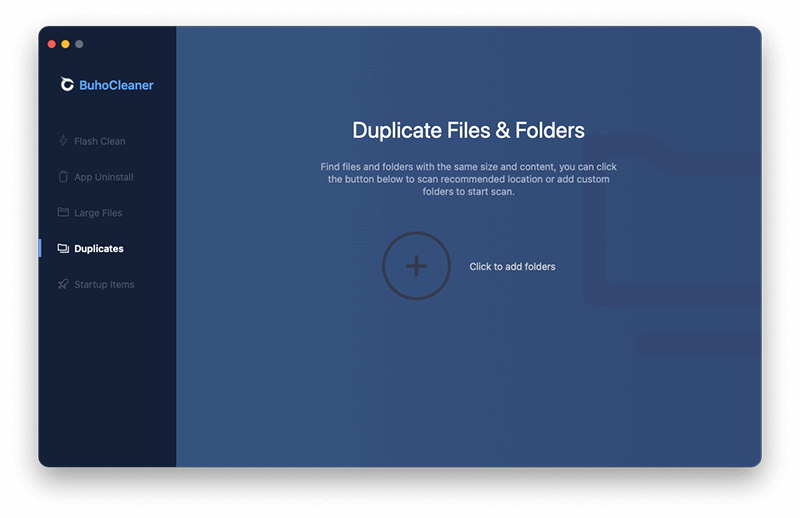 7. Compress Files
Another way to clear Mac space is to compress files that you don't use often. You don't need to use a third-party compression tool because Apple's built-in compression tool is helpful. All you need to do is select the files to be compressed, right-click them, and select "Compress", and your files will be packaged into a Zip file. Since you don't use these files often, you can store the Zip file on an external drive.
8. Empty Trash
In most cases, you may just drag unwanted files into the trash can but do not clear the Trash regularly. Why not take a second to empty it? If you do so, you will be surprised by how much space you'll save.
Conclusion
That's how to free up mac space in eight easy ways. Actually, using BuhoCleaner is the best way to get back storage space. Make sure you have it installed on your Mac. If not, click here to download.