How to Fix "Not Enough Space to Install macOS Monterey" Error
Want to update your macOS to the latest macOS Monterey but find that there is not enough free space to install it? Don't worry. Here in this article, we'll show you how to resolve the problem quickly.
How Much Space is Needed to Install macOS Monterey?
The macOS Monterey installer is about 12GB in size. But you'll need some additional space to install it. According to Apple, if you're upgrading from macOS Sierra or higher, macOS Monterey requires 26GB of available storage to upgrade. And if you're upgrading from an earlier version, macOS Monterey requires up to 44GB of available storage.
How to Check the Available Storage Space on Mac?
Now you know the total amount of space needed to upgrade macOS Monterey. The next thing you need to do is to check how much free disk space you have left. Here're the steps: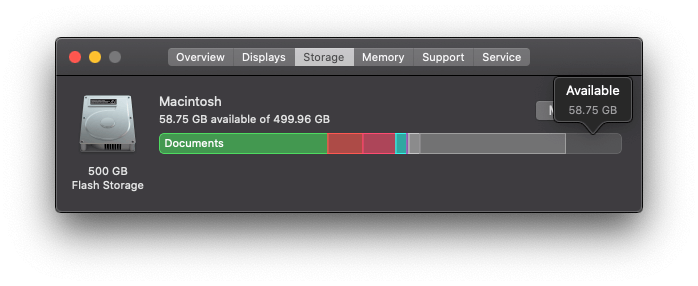 Click the Apple Menu > About This Mac > the Storage Tab.
After the calculation process is complete, hover your mouse over each part of the storage bar, you can see which types of files occupy most of the storage space and how much space is available.
If you have more than 44GB of free space, then congratulations, you can go ahead and upgrade to macOS Monterey right now. But what if you don't have enough space? How can you make enough space for macOS Monterey? Read on for solutions.
5 Best Ways to Fix "Not Enough Space for macOS Monterey" Error
By checking the usage of your Mac storage, you know which parts are taking up the most storage space. Now all you need to do is to clean them up. Here we have listed the five best ways for you to do so. Let's take a look.
1. Optimize Storage with Built-in Tools
Every Mac has a built-in tool that allows you to manage storage space. Once you turn on its functions, the system will automatically help you save space when you need it.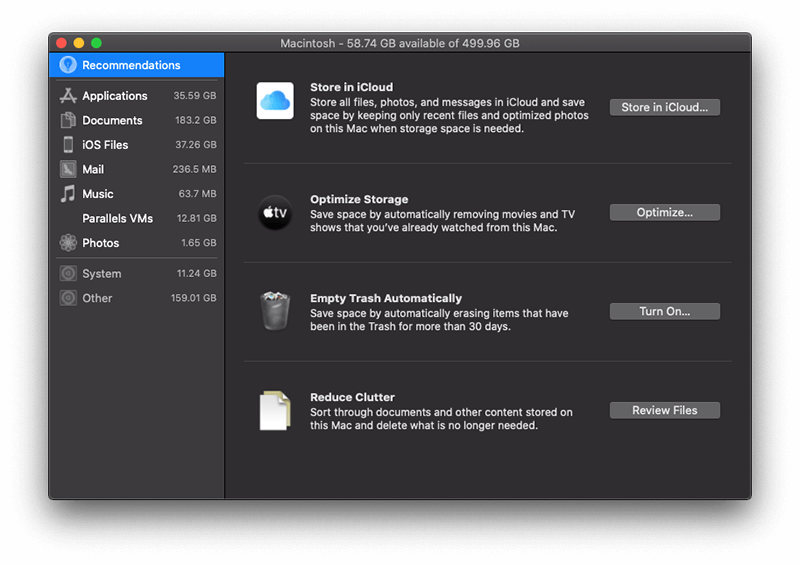 Click the Manage button above the storage bar to open the Storage Management window.
On the window, you will find four optimization recommendations.
Follow the recommendations to save your space.
Store in iCloud – Click the Store in iCloud button to store your photos, documents, files, videos, and more in iCloud.
Optimize Storage – Turn it on, and the macOS will automatically delete iTunes movies and TV shows you watched.
Empty Trash Automatically – If you turn this function on, the system will automatically remove the files that have been in Trash for over 30 days.
Reduce Clutter – Click the Review Files button and manually move the files and documents that take a huge disk space into Trash.
In addition to the 4 optimization recommendations, you may also notice two grey categories named System and Other. They take up a lot of space, but you can't access them. Want to know what they are and how to get rid of them? Please refer to the following articles.
Related Articles:
2. Clear Junk Files in One Click
If you still haven't freed up enough space to install macOS Monterey, then you can use a Mac cleaner to quickly scan and clean your Mac.
BuhoCleaner is one of the best Mac cleaning software, and it works perfectly on macOS Monterey. Designed to be powerful but easy to use, this tool allows you to clean and optimize your Mac like a pro. With its Flash Clean feature, you can get rid of all junk files from your system, browser, and users in a matter of seconds.
Just download and install it on your Mac.
Launch it and click the Scan button.
Wait for seconds, and you will see all the junk files on your Mac.
Check the boxes next to the files you want to delete and click the Remove button.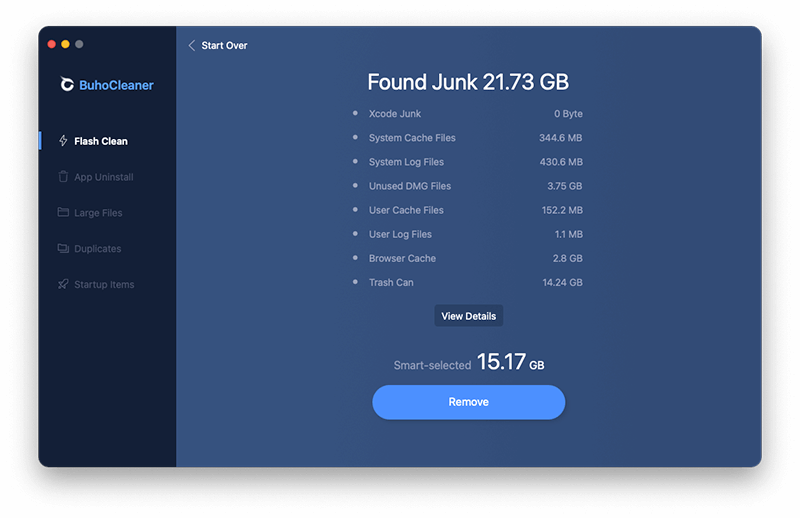 3. Uninstall Apps You Don't Use
You may have installed a lot of applications on your Mac. Some of them may no longer be useful to you. You can delete them to claim back some valuable storage space.
How do you usually uninstall an app? Drag it straight to the Trash? Actually, by doing so, the application is not completely removed from your Mac. To delete all its related files, in the Mac Finder, select the Go menu and choose Library. Find the files associated with the application and move them to the Trash.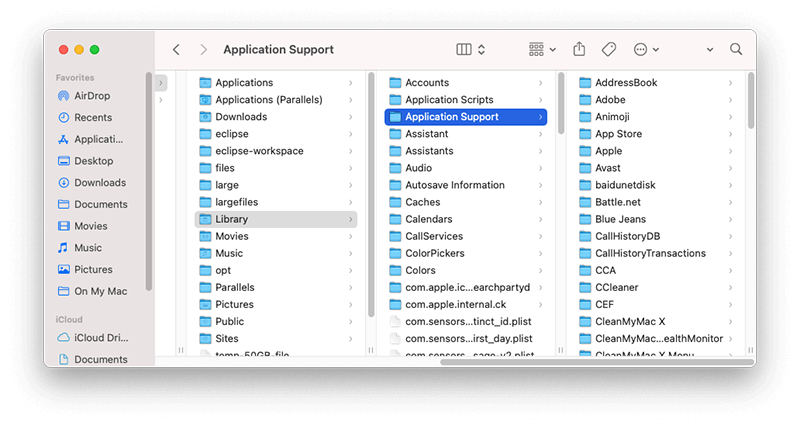 Alternatively, you can use the BuhoCleaner we mentioned above to completely uninstall any program you don't use. Try the app for free now.
4. Delete Large and Duplicate Files
Large files and duplicate files are using up the most storage space. Just as you think, deleting them is a good way to free up space. Surely, you can remove them manually, but it will take you a lot of time. Thanks to a third-party tool like BuhoCleaner, now you can get rid of these storage-consuming files effortlessly.
Download the trial version of BuhoCleaner.
Install and launch it.
To delete large files, select the Large Files option in the sidebar and click the Scan button.
To delete duplicate files, switch to the Duplicates option and click the Scan button.
Remove the files you don't need.
5. Delete Time Machine Backups
Your Mac will keep a copy of your Time Machine Snapshots in case your external drive can't be accessed. However, having them there means they take up your valuable storage space. If you are sure that they're not useful to you, you can delete them from your Mac so as to reclaim more space.
Here are the steps:
Open Terminal via Spotlight or Launchpad.

In the Terminal, type and run the command: tmutil listlocalsnapshots. (You should be able to see a list of backups sorted by date.)

Type into the Terminal the command: tmutil deletelocalsnapshots "xxxxxxx" , enter the administrator password if asked, and hit the Return button on the keyboard. ("xxxxxxx" stands for the backup date of your Time Machine. )

Repeat step 3 if you want to remove more than one Time Machine snapshot.
Conclusion
Now you know how to fix the problem of not having enough space to install macOS Monterey. Hopefully, you can free up a lot of space for macOS Monterey.