The Best Ways to Find and Delete Duplicate Files on a Mac
If you've been using a Mac for a while, chances are you've accumulated a lot of duplicate photos, songs, documents, and other files without even knowing it. These duplicate files can take up a lot of space on your Mac. If you're running out of space, removing these duplicate files from your Mac can free up some disk space for you. Want to know how to do it? Keep reading, and you will learn two ways to find and delete them quickly.
Why Are There Duplicate Files on Your Mac
When you have enough storage space, you may not pay attention to these duplicate files. But duplicate files do exist and take up Mac space in vain. If you use a duplicate file finder to discover them, you will find that the number of duplicate files is far more than you think, so why are there so many duplicate files on your Mac?
In fact, there are tons of reasons why duplicate files may appear. Below are some of the more common ones:
Repeated downloads of the same file.
Accidental copying of files.
Importing the same image multiple times from other devices.
Attachments to emails and messages.
Automatic generation by other applications.
Knowing the causes of duplicate files, the next thing you need to do is to find them and remove them. 
How to Find and Remove Duplicate Files on Mac
You can find and delete duplicate files in two ways: manually and automatically. The manual way is a bit complicated and tedious, and it is recommended for users who are familiar with Mac. And the automatic method is easy, time-saving, and very friendly to novices. 
Now, let's learn the steps of the two ways.
Manually Find and Delete Duplicates with Finder
Click the Finder menu > File > New Smart Folder.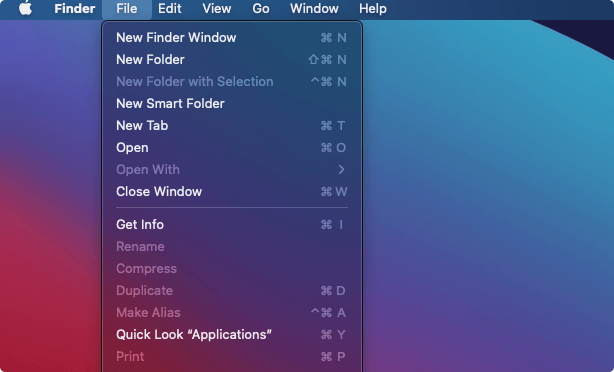 Click the + button in the upper right corner.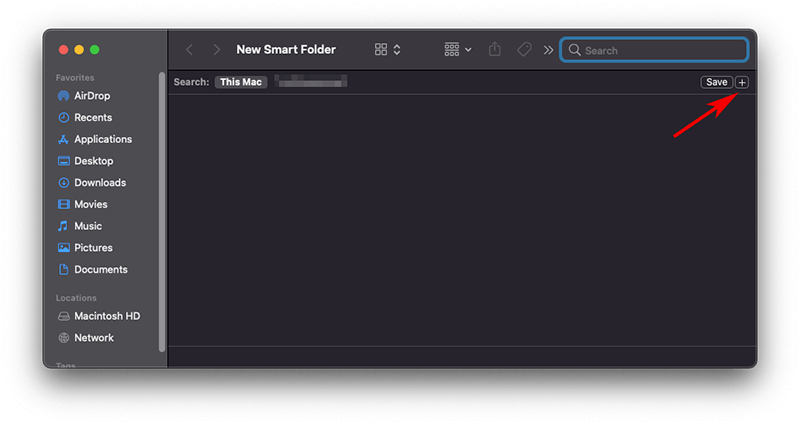 From the first drop-down menu, select Kind. Now you can search for documents, photos, music, movie, PDF, or several other files types.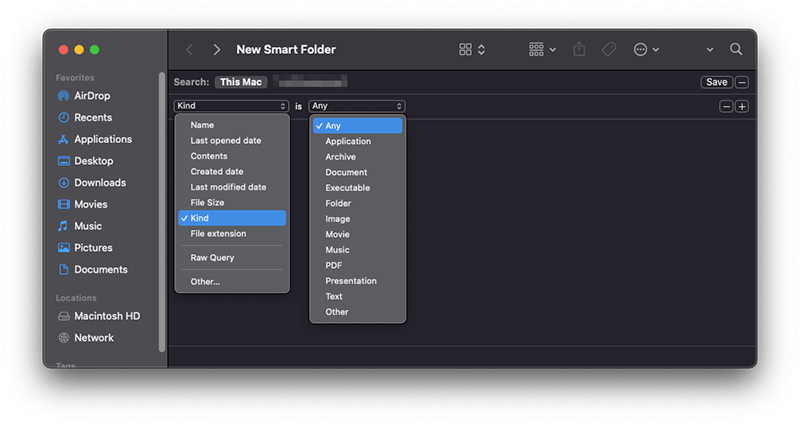 Open the files with the same name and size to check if they are duplicates. If yes, delete the ones you don't want.
Empty the Trash.
Quickly Detect and Remove Duplicates with BuhoCleaner
As you can see, using the New Smart Folder does help you find and remove duplicate files, but it takes time. If you don't want to spend a lot of time dealing with duplicates manually, we strongly recommend you to use the free duplicate file finder, BuhoCleaner, instead. BuhoCleaner is one of the best duplicate file finders for Mac. It enables you to find duplicate files, photos, and songs in a few clicks. Finding and deleting duplicates on Mac has never been easier.
Download and install BuhoCleaner on your Mac.
Launch it and click the Duplicates tab in the sidebar.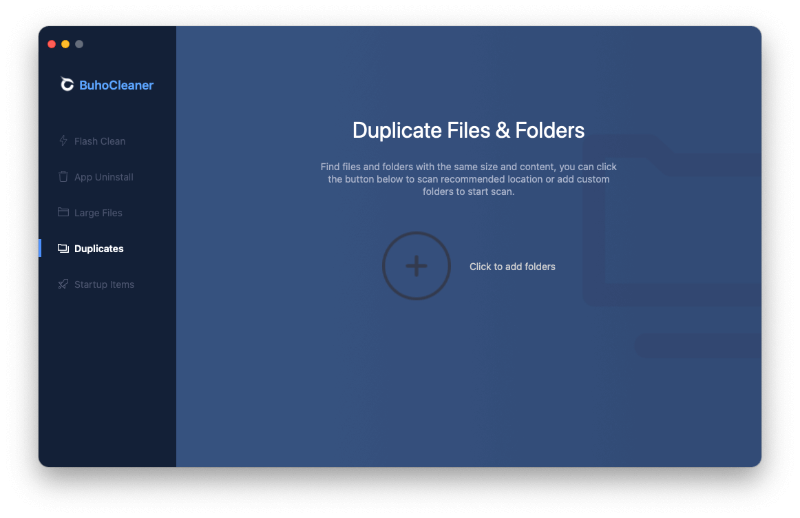 Click the + button and choose a folder to scan.
Once the scan is complete, you can see that all the duplicates in your selected folder are categorized into images, documents, archives, and other files. 
Preview these duplicate files and delete the ones you don't need. Or, you can simply click Select Duplicates, select all the newest or oldest duplicates, and then click the Remove button to delete them with one click.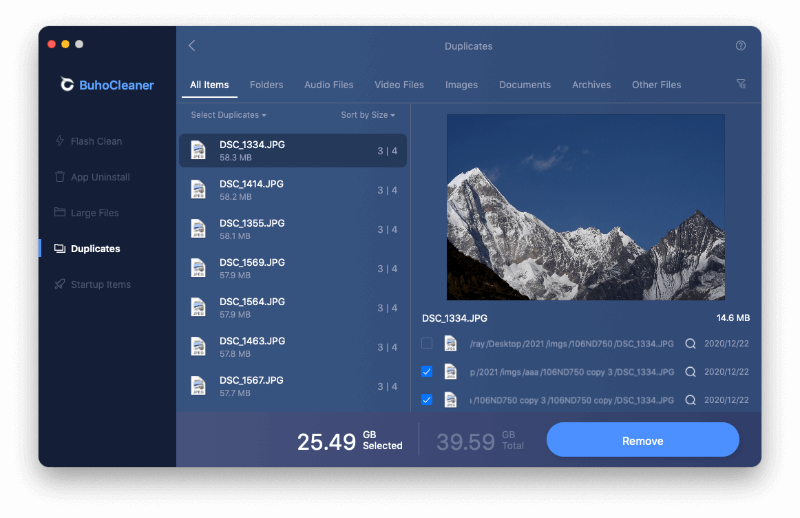 Conclusion
Hope this guide can help you find and delete duplicate files from your Mac. By the way, if you want to reclaim more space on your Mac, we strongly recommend that you use BuhoCleaner to clean up your Mac quickly. It's free to download. Have a try now.