How to Completely Uninstall Avast on Mac
Undoubtedly, Avast is one of the best antivirus software. But many users want to delete it from their Mac for its low scanning speed, costly prices, or annoying pop-ups. 
If you are one of them and don't know how to remove it from your Mac thoroughly and safely, keep reading on this blog, in which we'll introduce you to two easy ways to uninstall it on your Mac.
Also Read: How to Completely Uninstall Apps on Mac
What is Avast?
Avast is a world-renowned antivirus software with more than 400 million users worldwide. It comes with a free version and two paid versions. The free version has limited features and is sufficient for you if you only use it to prevent malware and ransomware. The paid versions, Avast Premium Security and Avast Ultimate, are more powerful and can protect your Mac more comprehensively. But the rich features also mean a high price.
Avast does protect your Mac from viruses, but it also frustrates you. When you try to do a deep scan of your Mac with Avast, it performs poorly. In addition, it constantly spams you about adding other services you might not want or need, which is really annoying. Want to uninstall it completely? Read on.
How to Completely Uninstall Avast with Built-in Uninstaller
Did you know that moving Avast to the Trash will not delete it from your Mac? An easy way to completely uninstall Avast is to use its built-in uninstaller. Here's what you need to do:
Launch Avast.
Click Avast Security in the menu bar and select Uninstall Avast Security.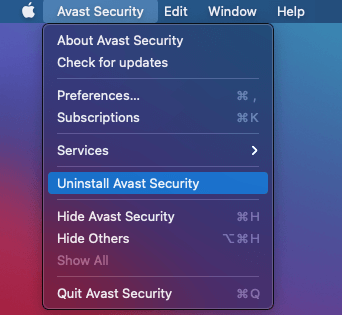 Click the continue button.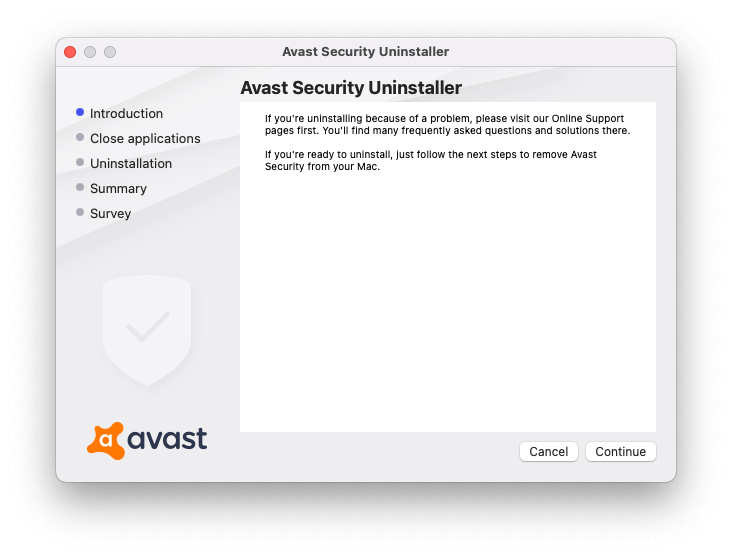 Follow the prompts to enter the administrator user name and password and click the OK button.
Succeed to remove Avast from your Mac.
Remove leftovers manually: open Finder, press Shift + Command + G, type in ~/Library and click the Go button.

The remaining files are located in the following folders:
~/Library/Application Support/AvastHUB
~/Library/Saved Application State/com.avast.av.uninstaller.savedState
~/Library/Logs/AvastHUB
~/Library/Containers/com.avast.Antivirus.SystemExtension
~/Library/Application Scripts/com.avast.Antivirus.SystemExtension
How to Quickly Uninstall Avast with BuhoCleaner
Alternatively, you can uninstall Avast with BuhoCleaner, a free app remover for Mac. Simple and easy to use, BuhoCleaner enables you to delete any unwanted apps quickly and remove leftovers of uninstalled programs thoroughly.
Launch BuhoCleaner and click the App Uninstall tab in the sidebar.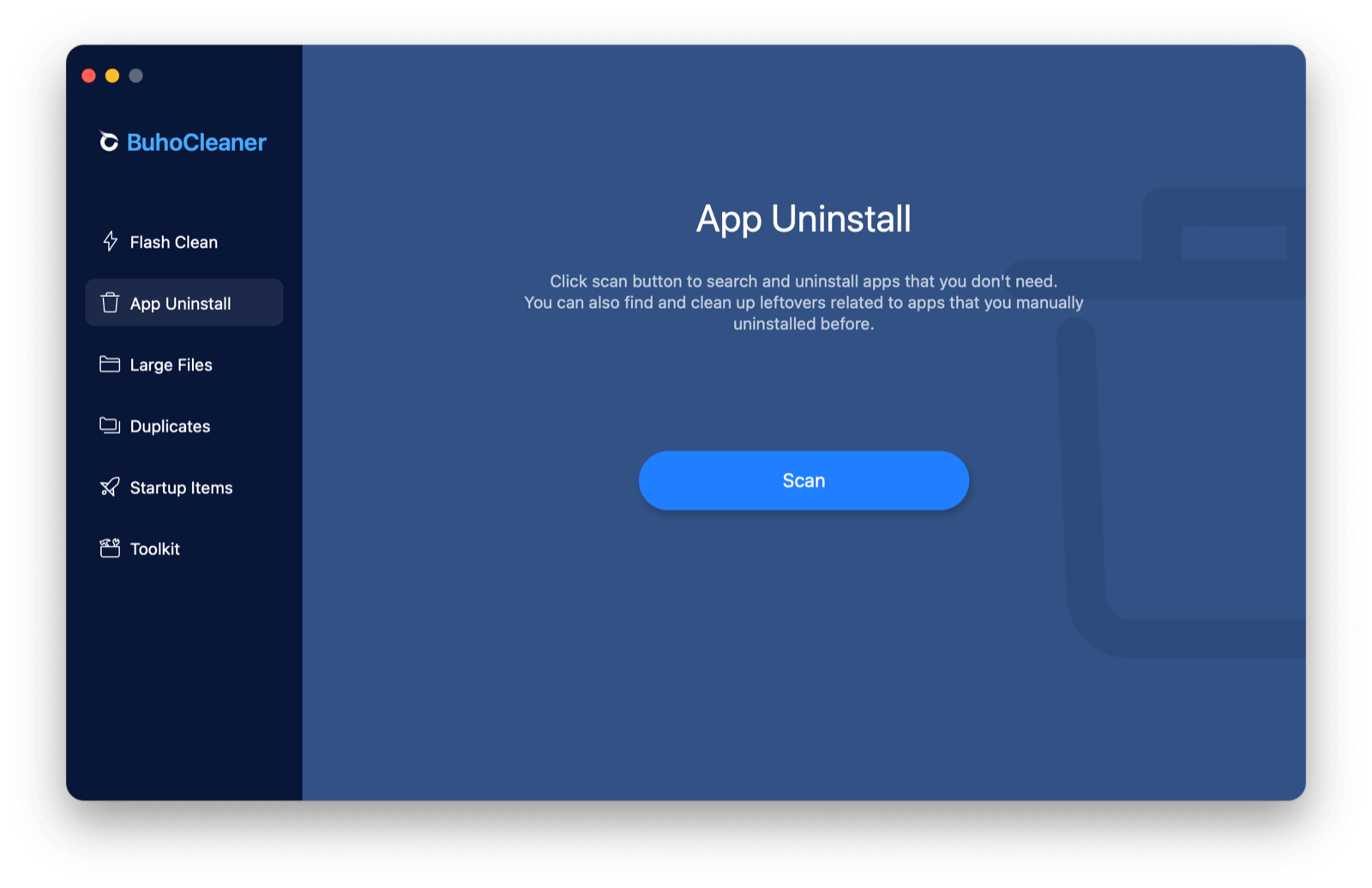 Click the Scan button, and you'll find all the programs you can remove.
Tick Avast and click the Remove button.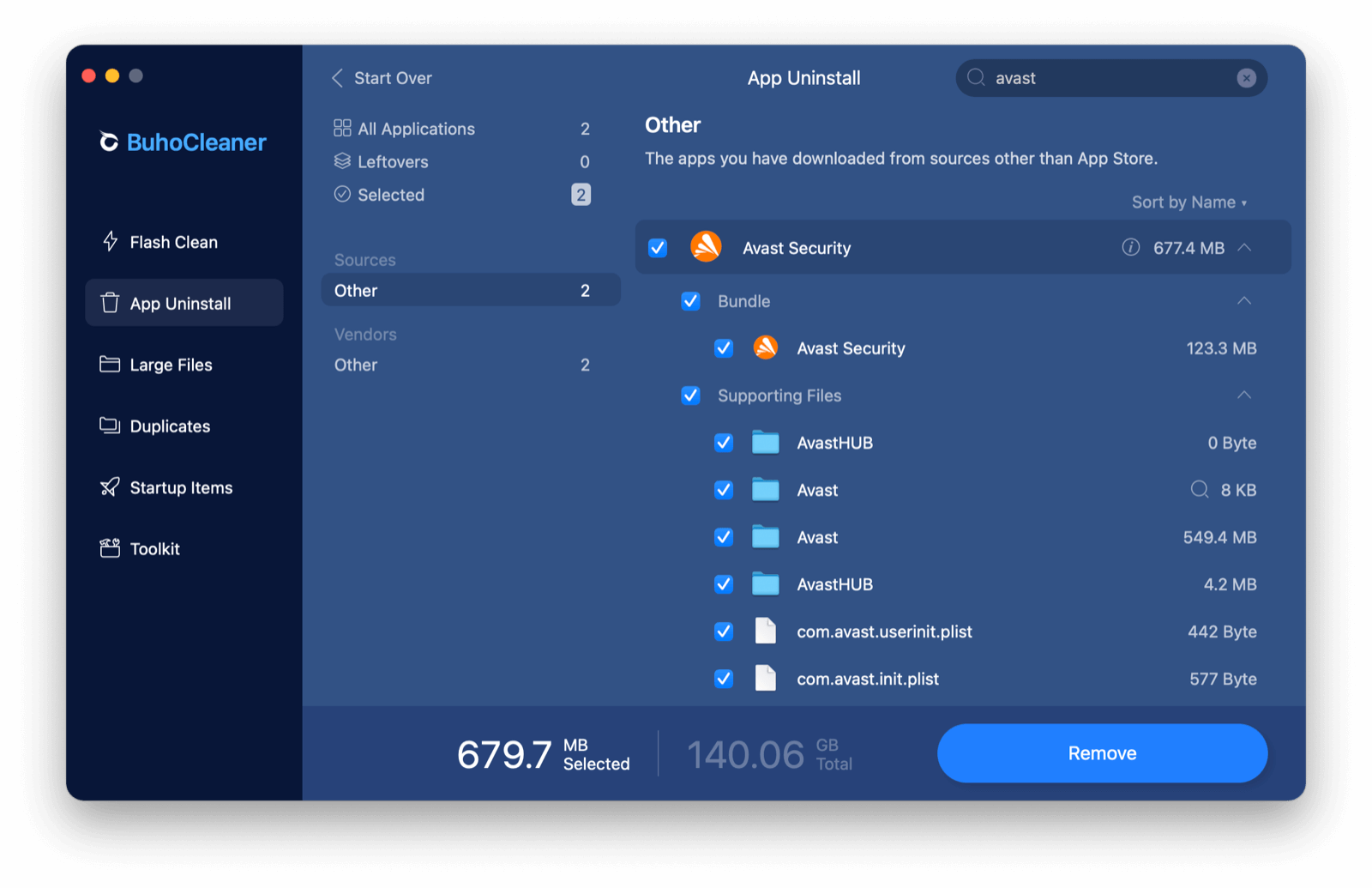 Conclusion
That's all for how to uninstall Avast on Mac completely. Hope you can get rid of the program without any hassle.
If you think this post is helpful, do share it on your social media.