How to Uninstall Parallels Desktop for Mac
Although Parallels Desktop allows you to run Windows on your Mac, it can take up a lot of storage space. If you don't have much storage space available, your Mac may run slowly and lag. Want to know how to remove it from your Mac safely and completely? Keep reading this article, and you will find two ways to do it.
Also Read: How to Find and Delete DMG Files on Mac
What is Parallels Desktop
Parallels Desktop is a virtual machine software that allows you to run Windows on Intel Mac and M1 Mac without restarting. It has more than 30 one-click tools that can make every task on Mac and Windows simple and easy.
Nevertheless, it also has some shortcomings that cannot be ignored, such as taking up a lot of space, paying to use, and lack of support for games and multimedia. If you want to uninstall it, please continue reading this blog to learn how to remove it from your Mac manually and automatically.
How to Uninstall Parallels Desktop on Mac Manually
Click the Parallels icon in the tools bar and choose Quit Parallels Desktop.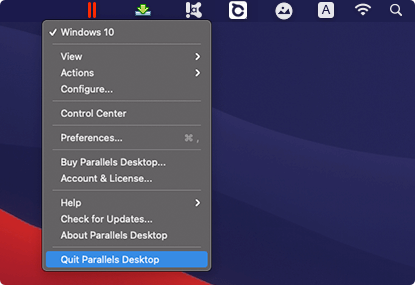 Open Finder, select Applications, and locate Parallels Desktop.
Right-click on its icon and move it to Trash.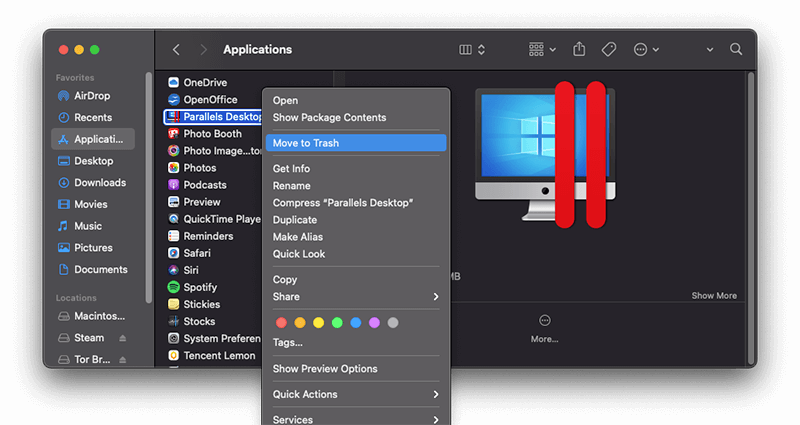 Navigate to ~/Library and go over the subfolders below to move all Parallels Desktop remaining files to Trash:

~/Library/Application Support/
~/Library/Caches/
~/Library/Cookies/
~/Library/Preferences/
~/Library/Saved Application State/

Empty your Trash.
How to Uninstall Parallels Desktop on Mac Automatically
You may notice that manually uninstalling Parallels Desktop is tedious and unfriendly for new users. Therefore, we introduce you to a convenient tool - BuhoCleaner. You can use it to delete the Parallels Desktop application and its related files, such as logs, cache, preferences, and support files, in a matter of seconds.
Here's what you need to do:
Download and install BuhoCleaner on your Mac.
Launch it and click on the App Uninstall Tab.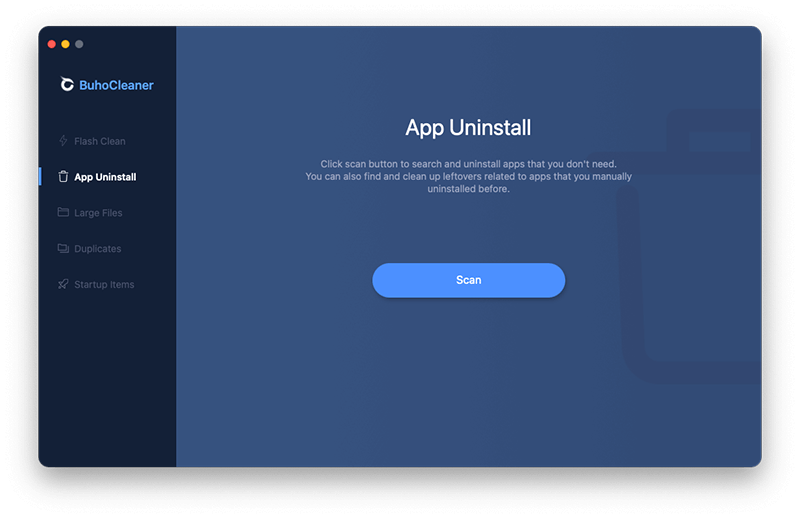 Click the Scan button, and you'll see all the apps installed on your Mac.
Select the box next to Parallels Desktop, click the Remove button, and it will be removed permanently from your Mac.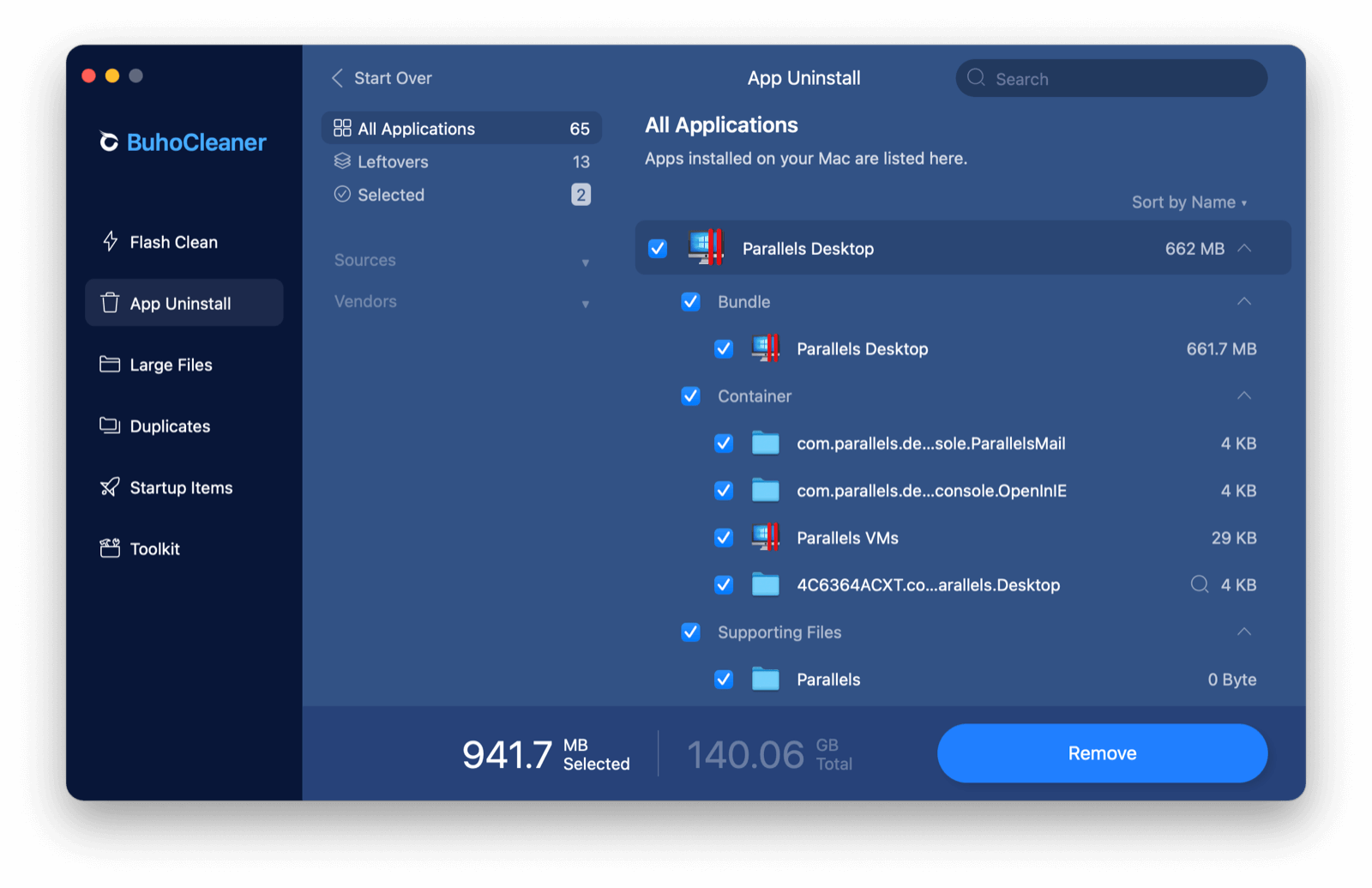 Bonus Tip: How to Remove a Virtual Machine in Parallels Desktop for Mac
Please note that using the above two methods does not remove the virtual machine. If you think you will no longer use Parallels Desktop and want to delete all the files and applications that you used in it, follow the steps below to delete the virtual machine from your Mac.
Open Finder and click the search icon in the upper-right corner.
Type in: pvm and choose Kind: Parallels virtual machine in the drop-down menu.
Move the .pmv file to Trash and empty your Trash.
Conclusion
Now you know how to uninstall Parallels Desktop from your Mac both manually and automatically. If you don't want to spend too much time dealing with the uninstallation of Parallels Desktop, we strongly recommend that you use BuhoCleaner to do it for you. Download from here now.